EU offers UK helping hand, but no reopening of Brexit deal
Posted:
Updated: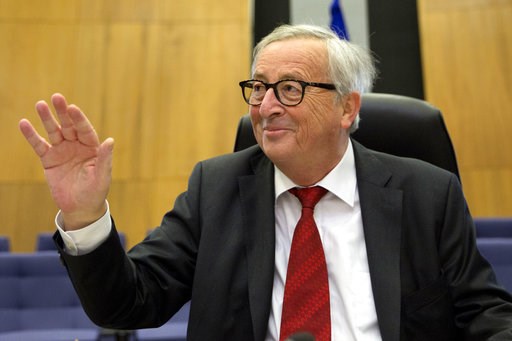 (AP Photo/Virginia Mayo). European Commission President Jean-Claude Juncker waits for the start of the weekly College of Commissioners meeting at EU headquarters in Brussels, Wednesday, Jan. 9, 2019.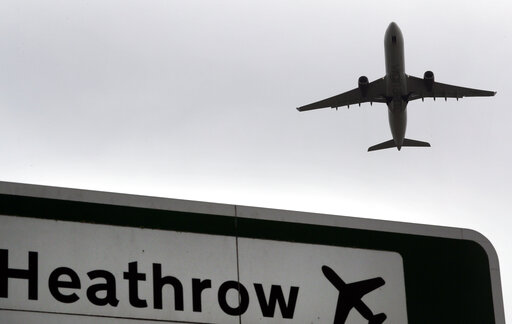 (AP Photo/Kirsty Wigglesworth, file). FILE - In this file photo dated Tuesday, June 5, 2018, a plane takes off over a road sign near Heathrow Airport in London. British lawmakers are set to vote Monday June 25, 2018, on whether to expand Europe's bigge...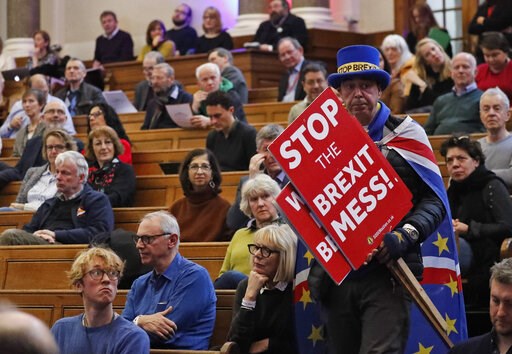 (AP Photo/Frank Augstein). A demonstrator enters the emergency, public gathering 'Think Anew, Act Anew: a Convention on Brexit and a People's Vote', in London, Friday, Jan. 11, 2019, ahead of the big parliamentary debate on the UK and the EU.