DA: Bronx man caught on camera beating girlfriend is released under bail reform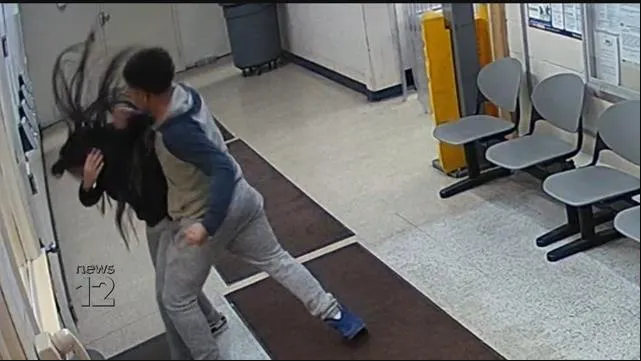 Police have released new surveillance video they say shows a Bronx man beating his girlfriend in a violent attack in Orange County.
They say that after Jay Vasquez-Paulino was captured, they had to let him go under the new bail reform.
Vasquez-Paulino is allegedly seen repeatedly punching and kicking his girlfriend in a violent range.
The attack occurred at the couple's job, Superior Package Company - in front of dozens of people.
Police say Vasquez-Paulino is seen punching his girlfriend four times in a hallway before taking a 12-inch kitchen knife from his backpack and slipping it up his shirt.
They say the Bronx man is then seen throwing a phone and kicking his girlfriend, punching her again another two times.
The Orange County district attorney says Vasquez-Paulino was arrested and charged with four misdemeanors, but under the state's new bail reform they were unable to protect the victim.
The district attorney says the case spotlights a dangerous flaw in current law. He says despite the violent nature of the attack, more serious charges couldn't be filed because the victim only sustained minor injuries and the knife was not used.