1 killed, 3 hurt in shooting at El Paso, Texas shopping mall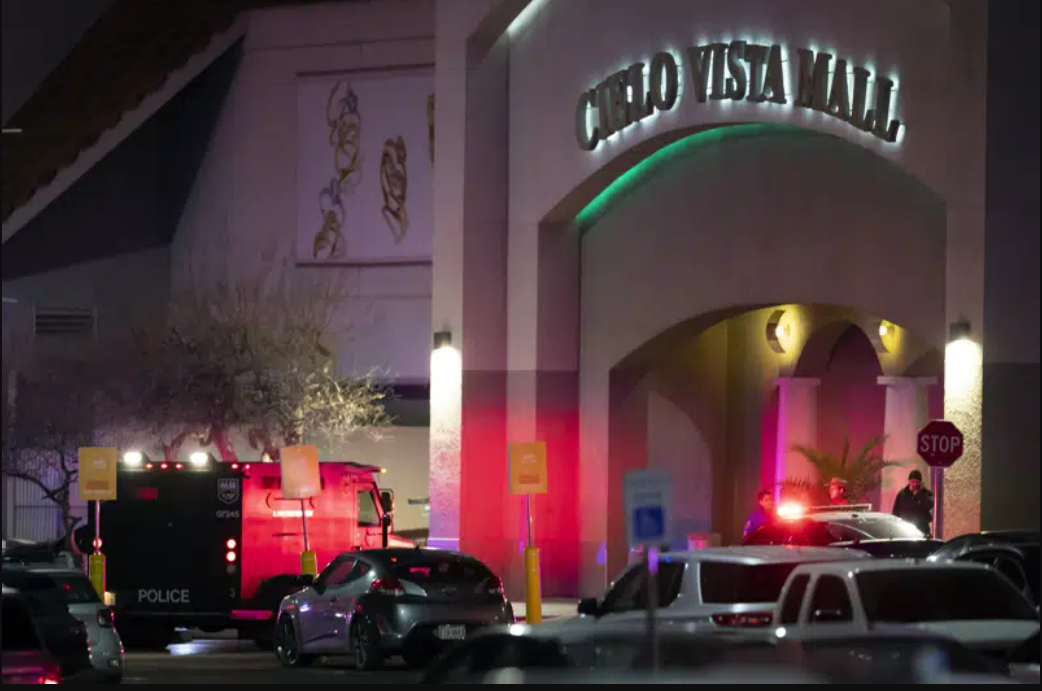 EL PASO, Texas (AP) — Police in El Paso, Texas, say one person was killed and three other people were wounded in a shooting Wednesday in a shopping mall.
One person has been taken into custody, El Paso police spokesperson Sgt. Robert Gomez said. No immediate information was given about that person.
Police were looking for another person who could have been involved, Gomez said. No description was given.
A weapon was recovered at the scene, Gomez said, but he could not provide more information about that.
"It's too early to speculate on motive," he said.
The three who were wounded were taken to local hospitals, Gomez said.
University Medical Center in El Paso said in a statement that two male gunshot victims were being treated there. They were in critical condition.
The condition of the third victim was not immediately known.
Gomez said police believe the scene is secure and that officers are sweeping through the whole mall to verify that.
"This is a large scene," Gomez said. "It's going to take some time to clear the mall."
Authorities have set up a reunification center at a nearby high school.
Police earlier said the shooting was reported at the shopping mall's food court.
In 2022, more than 600 mass shootings occurred in the U.S. in which at least four people were killed or wounded, according to the Gun Violence Archive.