13 activity books that can help fight kids' boredom during quarantine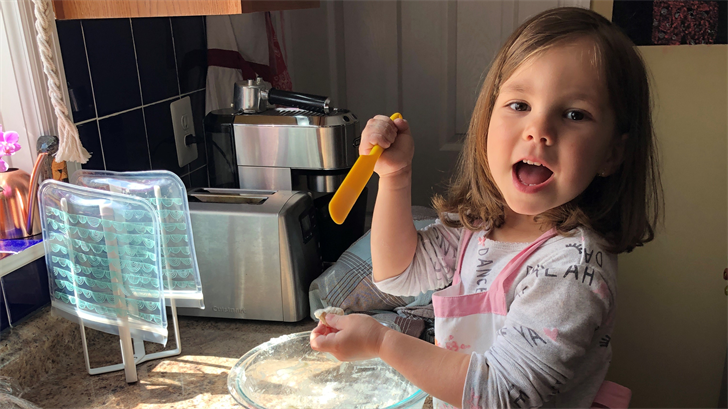 Are your kids starting to suffer from boredom during the quarantine?
These 13 activity books can help:
Project Kid: 100 Ingenious Crafts for Family Fun
by Amanda Kingloff
Age level: 8-12
This book is packed with hundreds of step-by-step photographs and basic crafting lessons (from pom-pom making to fabric dyeing) to help kids build a DIY arsenal.
Human Body Activity Book for Kids: Hands-On Fun for Grades K-3
by Ph.D., Katie Stokes, M.Ed.
Age level: 4-8
This book on the human body for kids ages 4-8 is bursting with on- and off-the-page play that gets young learners interested in what makes them tick. Featuring tons of cool facts and colorful drawings, this in-depth exploration of the human body for kids will give them a leg up on learning.
ChopChop: The Kids' Guide
by Sally Sampson and Carl Tremblay
Age level: 8-12
ChopChop offers simple, healthy, and delicious dishes for children and parents to make together.
The Complete Cookbook for Young Chefs
by America's Test Kitchen Kids
Age level: 8-12
Using kid-tested and approved recipes, America's Test Kitchen has created THE cookbook every kid chef needs on their shelf. Whether you're cooking for yourself, your friends, or your family, The Complete Cookbook for Young Chefs has delicious recipes that will wow!
School Zone - Big Preschool Workbook
by School Zone (author), Joan Hoffman (author), Ph.D. Shannon M. Mullally (editor)
Age level: 3-5
Big Preschool Workbook has 300+ colorful exercises that make learning fun! An A+ adventure unfolds, as kids encounter sensational squares and rocking rectangles, a giant newt reading the newspaper and a dinosaur playing the drums. Bold, bright colors and illustrations ease little ones into learning without feeling overwhelmed. Lessons focus on must-know readiness basics, and help little ones learn colors, shapes, the alphabet letters, primary phonics, and pre-writing skills.