5 tips to plan an eco-friendly remodel without overspending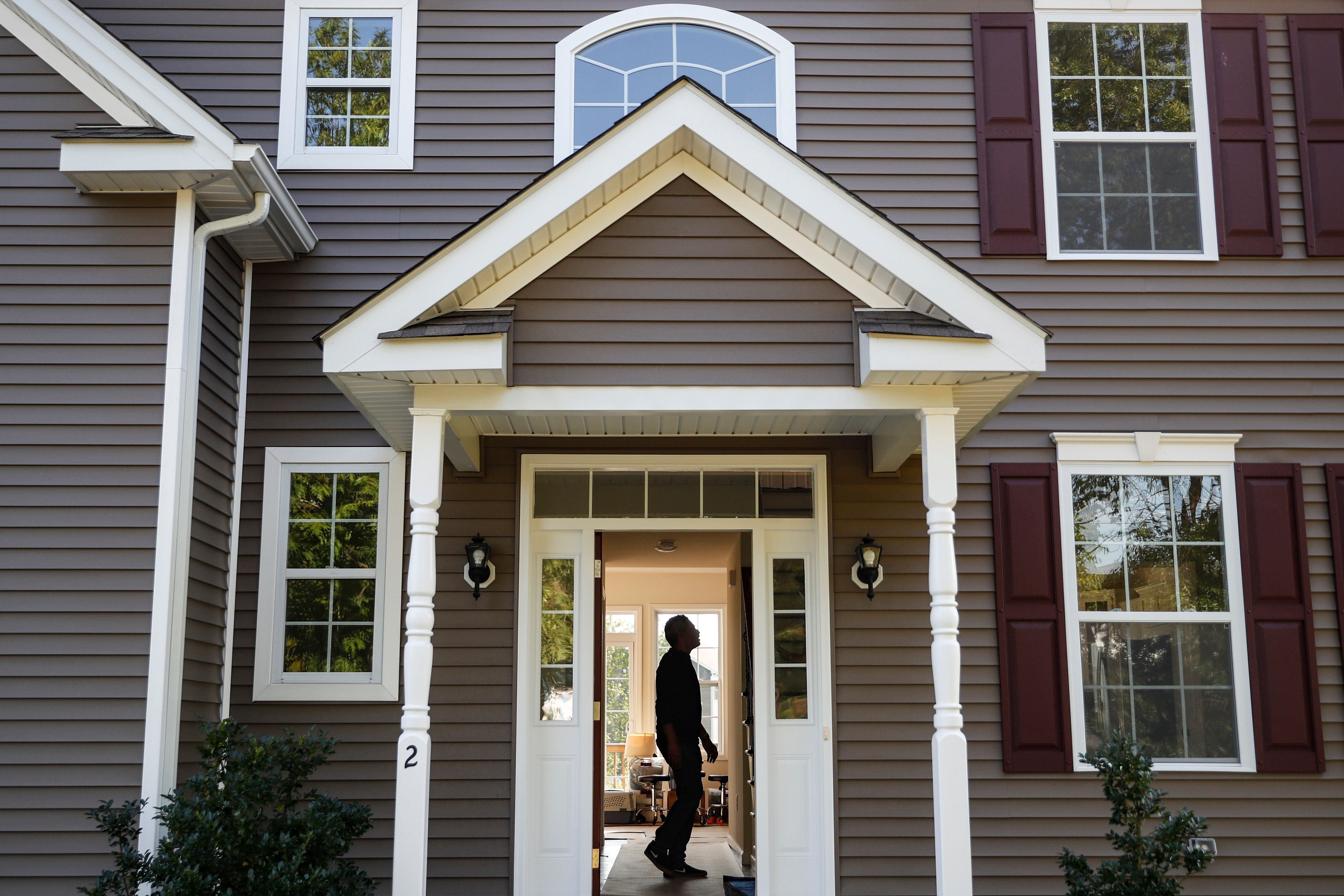 Whether you're incorporating sustainability into your kitchen remodel or making specific changes to lower your utility bills, a green remodel doesn't have to be expensive. It can even save you money in the long term.
Here are tips for a budget-conscious, eco-friendly remodel:
1. Build green into your plans
Homeowners who plan to use a contractor for their remodel can find a certified green professional (CGP) to help estimate the cost of the project and focus spending on plans and materials that make the biggest impact on your home's sustainability, says Tim Ellis, a CGP and co-owner of Maryland-based T.W. Ellis.
Ellis says he often starts large renovations with a home energy audit to highlight ways the home could be more energy-efficient. In some cities, the local utility will do a low-cost or free audit, he says, and you may qualify for funding or rebates to implement the recommendations. Click on your state for more information on home energy audits -
Connecticut
|
New Jersey
|
New York
.
Recommendations might involve adding extra caulking or better insulation to seal up your home, Ellis says, which can lead to big savings.
2. Clean heating and cooling
If your heating or cooling technology needs to be replaced during a renovation or upgrade, consider pairing clean heating and cooling technologies, such as heat pumps, with smart thermostats. Heat pumps are a safer, more efficient choice for your home with no burning of fossil fuels, no need for fuel storage tanks, and no potential for carbon monoxide emissions. Heat pump water heaters are also available to provide a clean energy option to meet your home's hot water needs. Work with a professional contractor to determine whether a heat pump is right for your home.
Smart thermostats help you make the most of your systems. They allow you to create automatic and programmable temperature settings based on daily schedules, weather conditions, and heating and cooling needs. Some even learn from your behaviors and automatically adjust their settings to optimize both comfort and efficiency.
Learn more about heat and cool technologies here
.
3. Buy and dispose sustainably
Shopping secondhand for furniture and building materials is an eco-friendly alternative to buying new, says Chloe Chapman, who manages special projects for
Build It Green
, a nonprofit that helps homeowners navigate sustainable remodeling.
Even buying new items locally and shortening the supply chain can be a more sustainable choice than ordering from a big-box store.
Rather than trashing the old items, experts recommend recycling or donating. Organizations like
Habitat for Humanity
can pick up old furniture and building materials for free in some areas, while dumpster rental or junk removal can cost hundreds of dollars.
4. Look at the labels
Labels can be a helpful guide as you make purchases for your remodel, Chapman says. On wood materials, for example, look for a
Forest Stewardship Council label
indicating sustainable sourcing. A
WaterSense label
indicates that a fixture or appliance is 20% more efficient than its average counterparts.
Efficient appliances and fixtures often cost the same as those without special labeling, says Ellis.
5. Putting money down upfront
Even with incentives from the government and your utility company, home renovations are still expensive.
Using your savings is the cheapest way to pay for a remodel, but financing options are available if you need them.
For homeowners with enough available equity, home equity loans or lines of credit have the lowest rates and long repayment terms.
If you don't want to use the home as collateral for the project, personal loans can have low rates for borrowers with strong credit, and they're typically funded in less than a week.
AP wire services contributed to this report.