6 more weeks of winter or an early spring? Meet the Groundhog Day prognosticators of the tri-state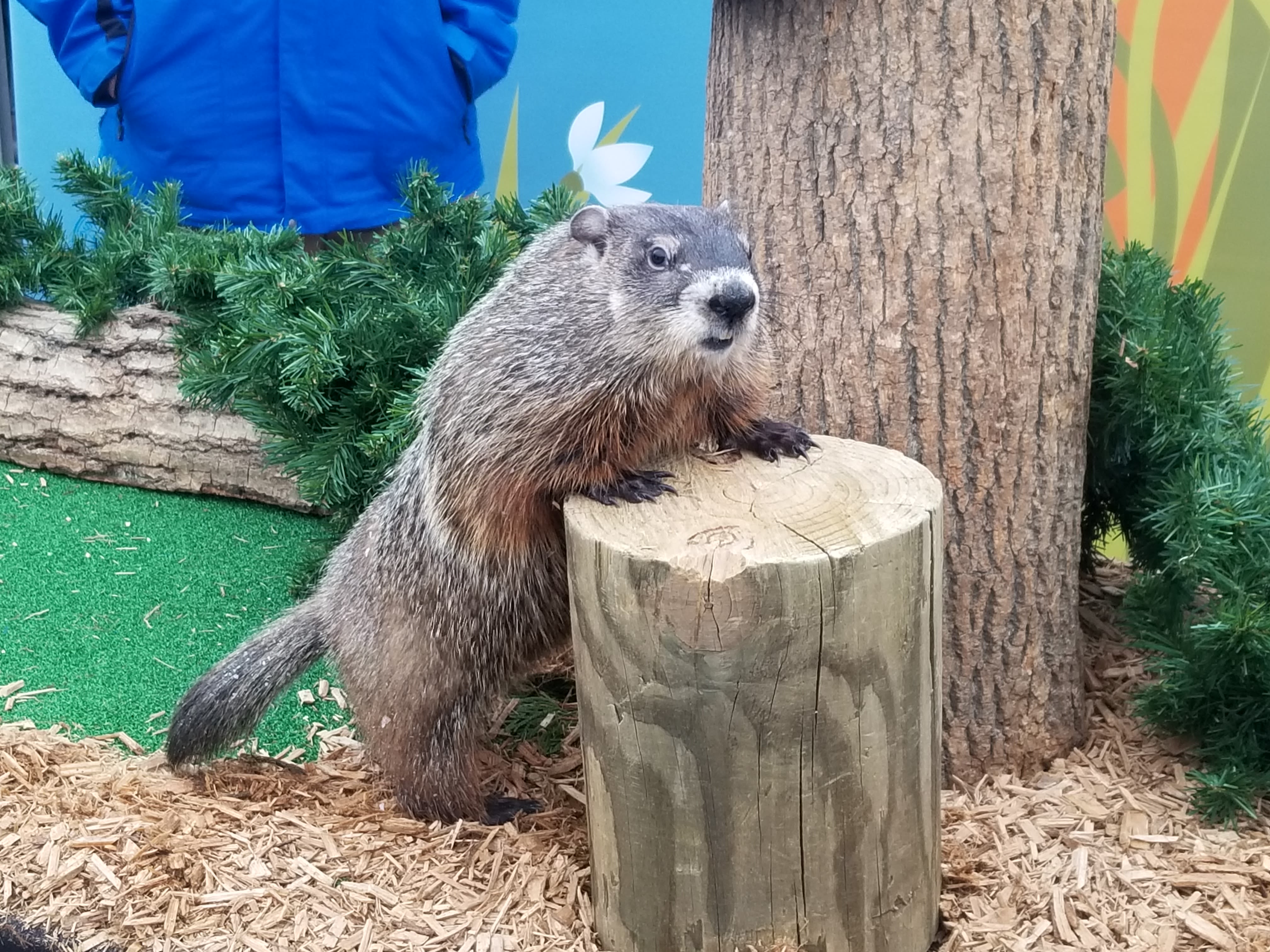 Groundhog Day can provide some great family fun and a silly break from the harsh winter. Here is what our local groundhog prognosticators (plus a chicken and a prairie dog) predicted.
Malverne Mel
Photo: Brian Heyman
Holtsville Hal
Photo: Town of Brookhaven
Holtsville Hal rang in Groundhog Day at the Holtsville Ecology Site and predicted six more weeks of winter. News 12 Long Island's Danielle Campbell was
live in Holtsville with the report
.
Allen McButterpants
Photo: Evelyn Alexander Wildlife Rescue Center
Allen McButterpants did not see his shadow
at the Evelyn Alexander Wildlife Rescue Center in Hampton Bays - meaning an early spring. The rescue also taught some fun facts about groundhogs and how the Groundhog Day tradition came about.
Beardsley Bart
Photo: Beardsley Zoo
Staten Island Chuck
Photo: Staten Island Zoo
Staten Island Zoo revealed that Staten Island Chuck's predicted an early spring. Watch the ceremony
HERE
.
Lady Edwina of Essex
Photo:  Essex County Turtle Back Zoo

Connecticut Chuckles
Photo: Lutz Children's Museum
Manchestor Mayor Jay Moran and Lutz Children's Museum executive director Patricia Buxton joined Chuckles XI, who predicted an early spring.
Watch the ceremony here
, including a song.
Cluxatawney Henrietta
Photo: Westchester County Parks
"Sam Champion"
STAR Foundation groundhog "Sam Champion" saw his shadow at the Quogue Library and predicted six more weeks of winter. Click
HERE
for more.
Stonewall Jackson
Photo: Space Farms
Niblet
Photo: Sweetbriar Nature Center
Niblets and Sweetbriar Nature Center hosted "Searching for Sweetbriar Sam - A Groundhog adventure." The event featured a craft, a scavenger hunt and animal interactions.
Did we miss your event? Click
HERE
to send us the information.