76ers fire coach Doc Rivers after 3 seasons, AP source says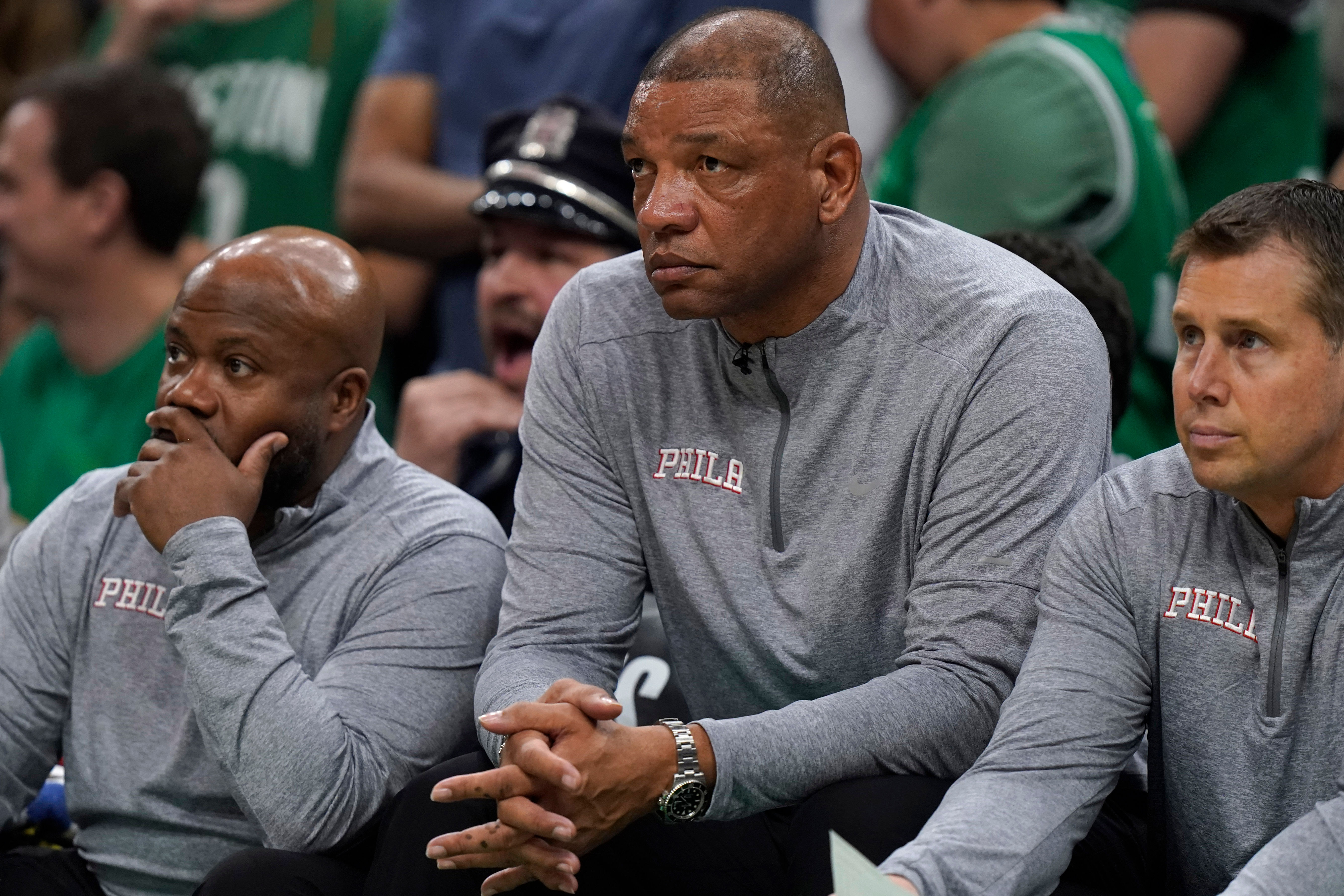 The Philadelphia 76ers fired coach Doc Rivers on Tuesday following a third straight exit in the second round of the playoffs, a person with direct knowledge of the decision told The Associated Press.
The person spoke to the AP on condition of anonymity because the team had not announced the move.
Rivers led the 76ers to their second straight 50-win season behind NBA MVP Joel Embiid but again failed to lead them to the Eastern Conference Finals.
The 76ers held a 3-2 semifinals series lead against Boston before dropping Game 6 at home and were crushed in Game 7 on the road.
Rivers fell to 6-10 in Game 7s. The 10 defeats are five more than any other NBA coach.
Rivers and the 76ers also lost a decisive Game 7 at home in the second round to Atlanta in 2021 as a No. 1 seed. Embiid endorsed Rivers' return following Sunday's loss but James Harden was noncommittal about wanting Rivers back.
Rivers had two years left on his contract and was 236-154 in three years with the Sixers. He won the 2008 NBA title as coach of the Boston Celtics.