Abraham House hosts food pantry for needy residents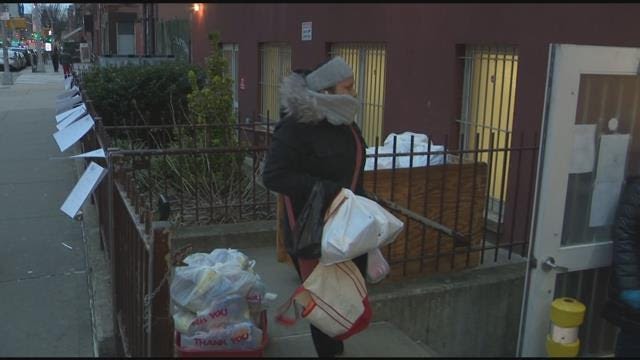 Catholic Charities of New York and volunteers across the city are helping hand out food to people in need Saturday.
The pantry at the Abraham House in the Bronx usually serves about 100 people a day but the coronavirus outbreak has forced an increase in demand.
People who came out received bags of food and sanitary supplies.
Abraham House offers services for hundreds of adults and children affected by incarceration, violence and poverty.
PHOTOS: The impact of coronavirus around the world