Ex-Cardinal Hayes student accuses Pastor John Paddack of sex abuse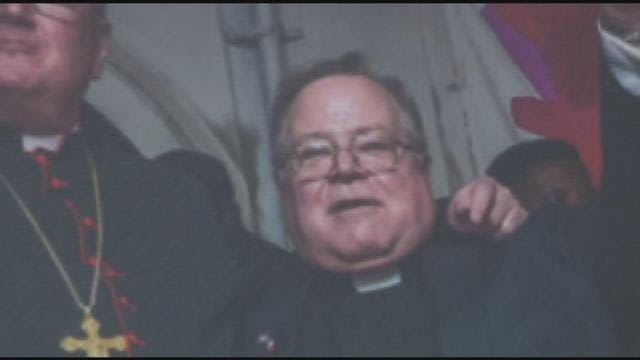 A former Bronx Catholic high school student called for the removal of a longtime priest Tuesday, accusing him of sexual abuse.
Lawyers for the alleged victim said during a news conference that this is not the only case against Pastor John Paddack. The Daily News reported that there are at least four other former Catholic school students who are alleging abuse at his hands, but they have not come out publicly yet.
Rafael Mendoza says he was 14 years old and entering Cardinal Hayes High School in the Bronx in 1996 when he started seeking help from Paddack, who was a guidance counselor at the time.
Mendoza says he was suicidal and taking pills, which is why he went to Paddack for help. Mendoza claims Paddack would inappropriately touch his genitals while examining him.
Monsignor Paddack is currently the pastor of the Church of Notre Dame on the Upper West Side, where Mendoza held his news conference. The Daily News reports the other four victims, all now grown men, accuse Paddack of groping them.
Mendoza and his lawyers are demanding Paddack be removed from his post.
"I want Cardinal Dolan to remove Paddack from whatever his duties are because I don't want this to happen to any other kids," says the alleged victim.
The Archdiocese of New York responded in a statement:
"The Archdiocese of New York takes seriously all allegations of the sexual abuse of a minor. If Mr. Mendoza and his attorneys have not already done so, we urge them in the strongest possible terms to report this allegation to the district attorney's office without delay, so that the DA might determine if there is a possible crime. We also invite Mr. Mendoza and his attorneys to share their allegation with us directly, which has not yet happened, so that we can determine next steps. The archdiocese cannot take action, including the possible removal of a pastor, based merely on newspaper stories or press conferences."
The Bronx District Attorney's Office says it was made aware of allegations against Paddack. Mendoza's lawyers say they are bringing these accusations to the New York State Attorney General's Office.
Gov. Andrew Cuomo signed the Child Victims Act last month, which allows survivors to seek justice against their accused abusers, even if the statute of limitations ran out. It opens up a one-year window to revive any past claims.