Prosecutors: Man threw baby to ground out of frustration; had prior baby abuse case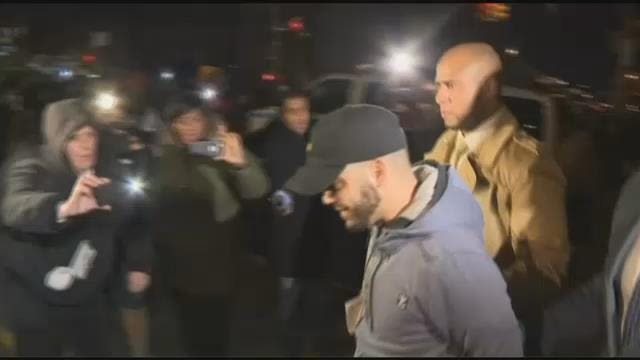 Prosecutors say the man accused in connection to the death of his 1-month-old son deliberately threw his baby to the ground, face first, out of frustration.
Christian Rodriguez was arrested Tuesday evening and faced multiple charges at the Bronx Criminal Courthouse Wednesday – including reckless assault that resulted in a brain injury and assaulting a child under the age of 7.
Rodriguez originally told police that his infant son, Aiden, accidentally struck his head on a wall in his Mills Brook apartment. Doctors found that Rodriguez's story was not consistent with the child's severe injuries.
The Bronx District Attorney's Office says Aiden suffered two fractures to his skull, a shift to his brain and several bone fractures. They say all injuries are consistent with multiple violent impacts to the baby's head.
The medical examiner released the cause of death as "abusive head trauma" and ruled it as a homicide. 
Prosecutors say Rodriguez has a prior 2015 abuse case against him involving his then 3-month-old child. They say that infant suffered two black eyes. Rodriguez was ordered to take parenting classes and an order of protection was issued in that previous case.
Now, Rodriguez is being held on $250,000 bail. Prosecutors say they will be seeking homicide charges.