Back to the GW Zoo: Netflix to release new 'Tiger King' episode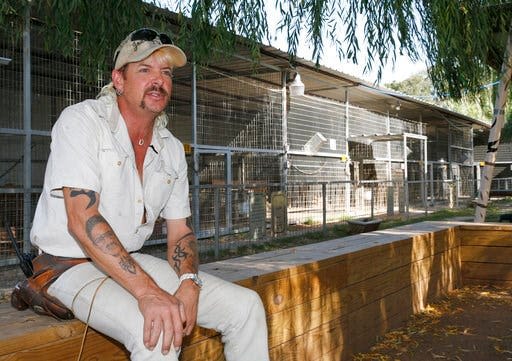 Netflix will release a new installment to its bizarre, yet captivating documentary series "Tiger King" tomorrow.
The episode will be an after-show hosted by
Joel McHale
called "The Tiger King and I."  It will feature follow up interviews with subjects featured in the original documentary series including John Finlay, John Reinke and Rick Kirkham. 
"Tiger King' seemingly hit Netflix at exactly the right moment for the quarantined masses looking for a distraction.  The bizarre tale delves into the life of "Joe Exotic" - charismatic owner of the GW Zoo in Oklahoma, country music artist and former gubernatorial candidate.  Oh and investigators say he was also involved in a murder-for-hire plot against one of his critics. 
In addition to offering that 'I just can't look away' brand of binge viewing, the series sparked a flurry of tweets and memes inspired by the bizarre nature of the documentary.
"The Tiger King and I" will be available on Netflix tomorrow, April 12.