Baychester Middle School coach nominated for Jr. Knicks' Coach of the Year Award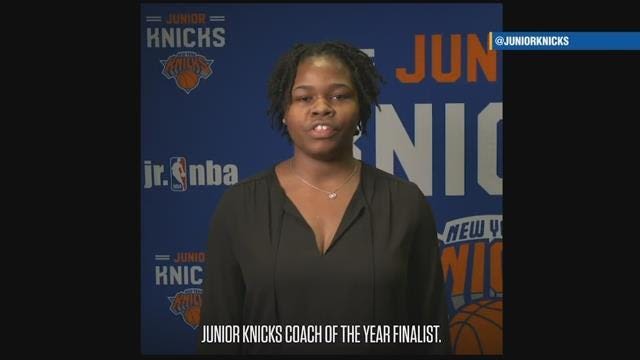 A basketball coach from Baychester Middle School is in the running for the Junior Knicks' Coach of the Year Award.
Dominique Williams, an alumnus of the school and former point guard, is a teacher and coach at Baychester Middle School.
Students say they look to Williams as a strong support system who is passionate about both academics and athletics.
"She helped me when I was academically failing, some games I had to miss out," says one student. "She had to make sure my grades were good enough to be part of the team, part of the family."
Students also say Williams encourages them to keep pushing even if something is difficult.
"Somebody paved the way for me," says Williams. "So I wanted to pay it forward to the kids in my community."
Winners will receive a financial grant to support their team and a trip to Chicago for the NBA Youth Basketball Conference in May.
The Junior Knicks announce the winner on March 9.