Bills: Hamlin attending his 1st game since cardiac arrest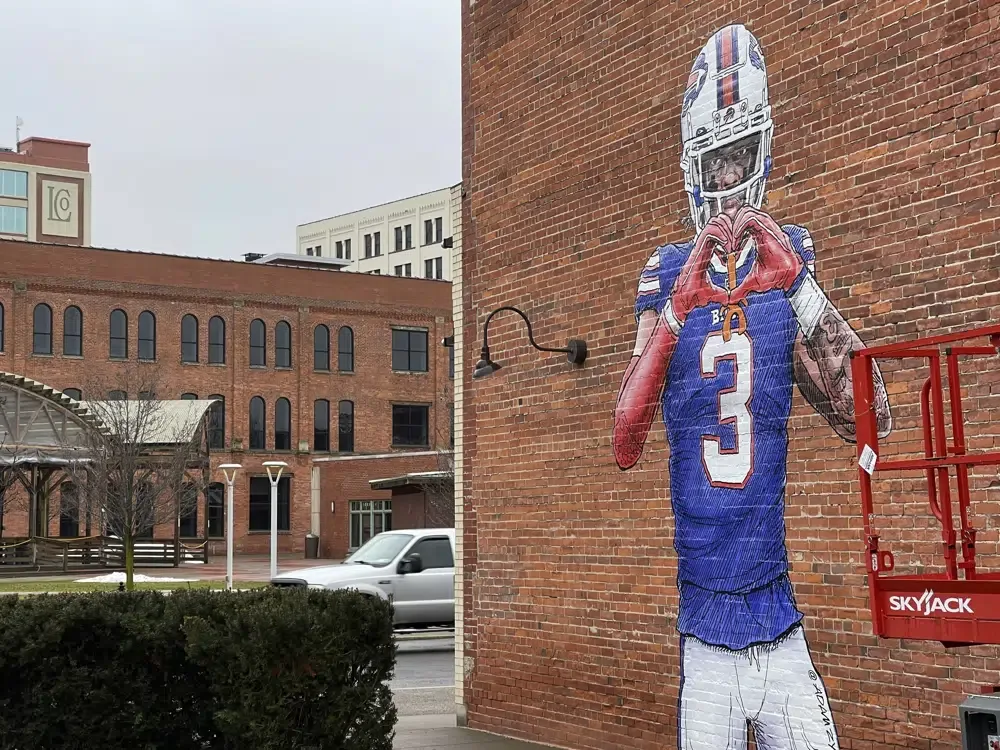 Bills safety Damar Hamlin, who went into cardiac arrest during a game three weeks ago, is in attendance at Highmark Stadium for Buffalo's AFC divisional round playoff game against the Cincinnati Bengals on Sunday, the team said on social media.
The Bills posted a video to both Instagram and Twitter apparently showing Hamlin arriving at the team's locker room and the message "Welcome home, Damar."
Hamlin, 24, has not been seen in public since the Bills and Bengals met on Jan. 2 in a game that came to an abrupt halt and eventually was canceled after Hamlin's collapse on the field.
Bills coach Sean McDermott said Hamlin began making regular visits to the team's facility soon after his release from the hospital in what he described as "dipping his toe back in here and getting on the road to just getting back to himself."
His presence was enough to uplift his teammates, who after Hamlin's collapse surrounded him as medical teams used CPR and an automatic external defibrillator (AED) to restart his heart.
The Bills have not disclosed the results of tests Hamlin has undergone to determine why his heart stopped after he was struck in the chest while making what appeared to be a routine tackle.
Hamlin, who is originally from the Pittsburgh area, live-tweeted while watching Buffalo's 35-23 season-ending win over New England from his hospital bed at the University of Cincinnati Medical Center on Jan. 8. Last weekend, he live-tweeted from home while watching the Bills' 34-31 win over Miami in a wild-card playoff.