Boogie Down Bites: Full Moon Pizza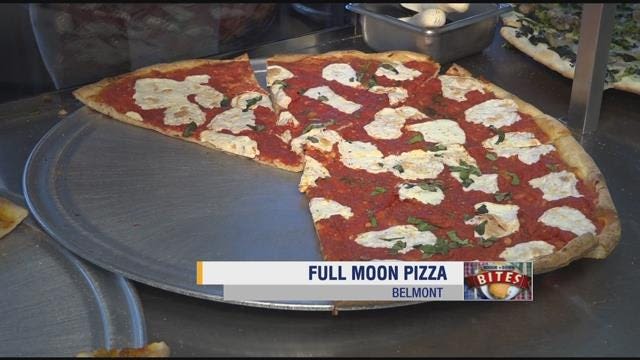 You can't turn anywhere on Arthur Avenue without spotting a pizzeria, but Full Moon Pizza is still able to stand out.
Full Moon Pizza has sat at the corner of Arthur Avenue and 187th Street for over 40 years. Stan Petti has been around for most of their history.
"I started when I was 12 years old, I could barely reach the counter," says Petti.
Ever since, he has been churning out dozens of pies each day for loyal customers.
The restaurant is now a third-generation business, with Stan's son Gerardo by his side.
"We have buffalo chicken, we have chicken parm slices, white... all our products are fresh, nothing's frozen...and people that come here, they have their own favorite thing," says Gerardo.
Pizza isn't Full Moon's only calling card -- they also feature delicious chicken wings.