Bronx artist celebrates Black History Month with exhibit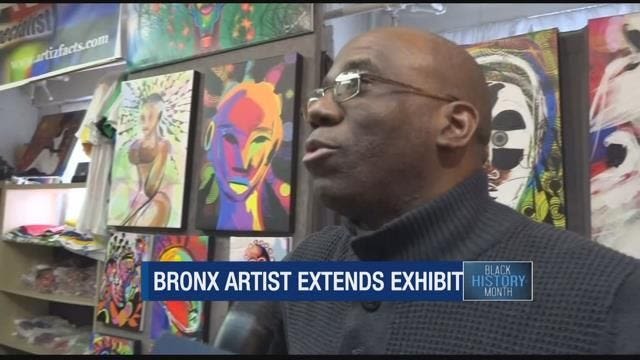 A Bronx artist is celebrating Black History Month with an art exhibit featuring more than 200 of his pieces.
Kevin McDowell's show "Black and In Power" is on display at his gallery on Sedgwick Avenue. The show is a compilation of pieces that McDowell has worked on over the years.
"For me in celebrating Black History Month, I took a personal ownership of it as an artist, I wanted to make a statement - the black and power statement itself is exactly stating that," says McDowell. "That as artists and as musicians and as writers this is a time to take power in our creative force and our creative sources to put the work out there."
Saturday was supposed to be the last day of the exhibit, but it's been extended until March 3. All of the art is for sale.
Click
HERE
 for more info.