Bronx group that mentors through chess hosts Day of Giving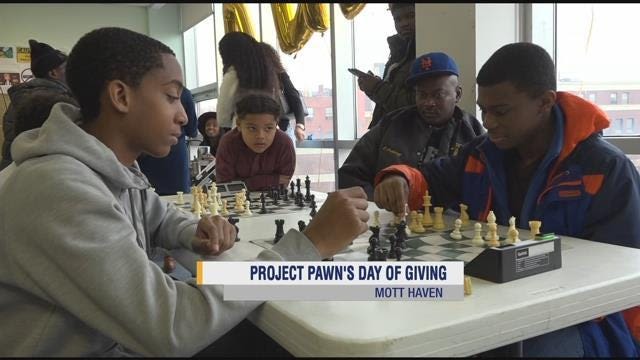 A Bronx organization that aims to mentor young people through chess hosted a Day of Giving event to help families in the community.
Project Pawn seeks to teach youths important lessons about life and their own minds through the game of chess. On Sunday, members were spreading holiday cheer and helping underprivileged families in the community with a toy drive and clothing drive.
The event also offered resources, free haircuts, raffle prizes and more.
Organizers say the goal was to give back and to teach people important lessons about community health and giving.