Bronx native serves as commentator with The Rock on NBC's 'The Titan Games'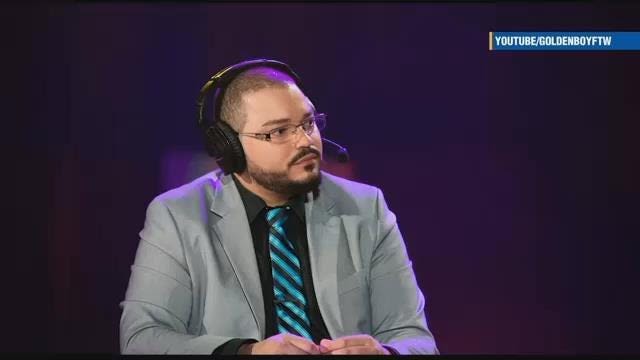 From the streets of the Bronx to working with 'The Rock,' Alex Mendez has had an incredible path to stardom.
Mendez is currently a commentator for "The Titan Games" on NBC and credits his success to his hometown.
"If it wasn't really for the Bronx, I wouldn't be who I am," says Mendez.
The 31-year-old's road to success began in Mott Haven.
"You put your head down, you work hard, and you be nice to those around you, that's what my mom taught me and that's just how I applied everything to my life," says Mendez.
The Stevenson High School alum didn't start his career in broadcasting. Mendez had several different careers, before turning his passion for video games into a full-time gig.
"I wasn't making money from being a commentator, and I was just going to events and commentating because it was fun," says Mendez.
Mendez now lives in Brooklyn and calls the action for several big eSports events around the world.
It was that exposure that led him to be discovered by NBC. He says he remembers getting the call about "The Titan Games" and its host, mega-star Dwayne "The Rock" Johnson.
"Did you just say Dwayne Johnson? They're like yeah, 'The Rock,' do you know him? I'm like yes, of course I know him," says Mendez.
He signed on, and almost immediately he knew they had a hit.
"It's just straight up competition between two people who want it and a person who set this platform up and we get to tell that story, and I think because of that simplicity people really, really enjoy that," he says.
Mendez hopes his story will be an inspiration to others to follow their own dreams.
"You can do it, it is very possible to do. If a kid from the hood who straight up lived a few blocks from this studio right here [is] capable of going on ESPN, to be on TBS, to be on NBC for eSports or physical competition shows, it is possible to accomplish your goals," says Mendez.