Bronx resident strives to help community after return from China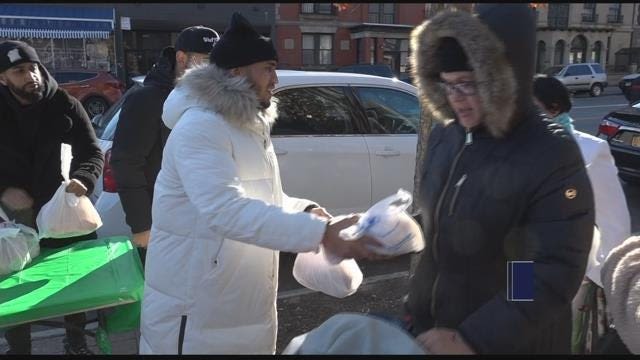 A Bronx resident has returned to his community to feed almost 300 families for the holidays.
Jomar Quintana has been teaching in China for the last two years and said that upon returning he wanted to do something positive for his neighborhood. With a combination of his own money and community donations, Quintana was able to hand out nearly 300 pernils Sunday morning at the St. Nicholas of Tolentine church.
Quintana hopes to reopen a community center on the block, which he says once served as a safe haven for children.
Quintana also awarded a $1,000 scholarship to one student.