Busiest day of the year arrives for Hunts Point Produce Market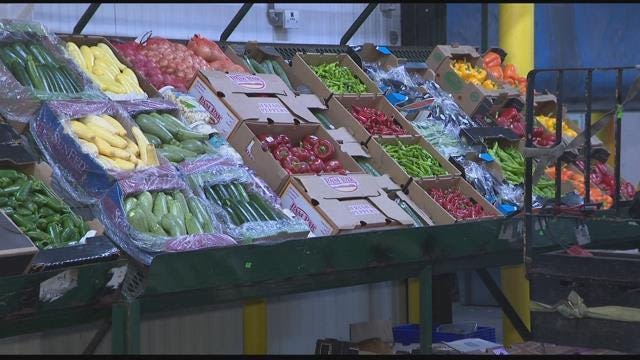 Today is the busiest day of the year for one neighborhood in the Bronx as the Thanksgiving holiday approaches.
The Hunts Point Produce Market was in full swing all morning preparing for Thanksgiving.
With over 30 million pounds of produce, Hunt Point Market offers one-stop shopping for several ingredients.
Trucks lined up outside the market as distributors, buyers and sellers bartered for first dibs.
"There's going to be many customers coming in filling up their trucks so that they can fill up their stores," says Katzman, produce director of Operations Andrew Roy.
Once everyone has the food they need, they'll bring them back to their businesses to sell to their customers for the holidays.
The wholesalers at the Hunts Point Market prepared their selection of produce for the masses.
"30 Million pounds of produce is going to leave the market today," says Roy. "We do all the boroughs of New York, we do the tri-state area, we also go all the way up to Boston, out to Philadelphia and down to Washington, D.C."  
Although the market sells almost every kind of produce, they do not sell turkeys.