Community School 55 students donate homegrown fruit, vegetables to cancer patients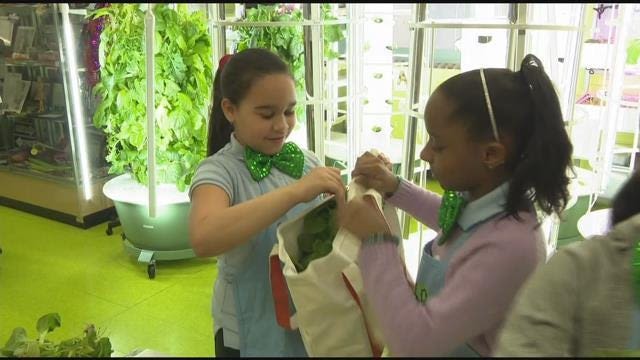 The Green Bronx Machine heads a unique program at Community School 55, teaching students from pre-K to fifth grade how to grow their own fresh fruits and vegetables and then donate them to a special cause.
Students at Community School 55 are putting their green thumbs to help in their community.
They are donating the fruits of their labor to patients with cancer.
"Food insecurity is a huge problem in the Bronx and worrying when or what you're going to eat next is not something that cancer patients should have to deal with," says Julia Ramirez, Community Outreach Manager at
Memorial Sloan Kettering Cancer Center.
The program is not just one day of service, the students meet every day, before and after school.
"We grow vegetables, our vegetables grow students and our students grow hopefully a resilient community," says one of the program's teachers.
Organizers say the students are harvesting lessons that'll last a lifetime.