Einstein College of Medicine hosts rare disease art exhibit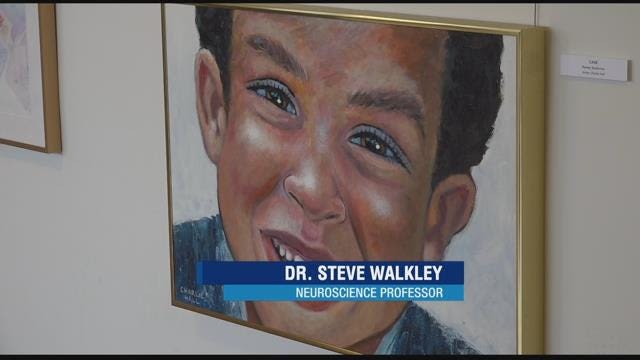 One Bronx medical school is shedding light on rare diseases across the nation with an art exhibition of portraits.
The Einstein College of Medicine is displaying portraits of children battling one of the estimated 7,000 rare diagnoses as part of the traveling "Beyond the Diagnosis" exhibit, that now hangs throughout the halls of the college.
Professor of neuroscience Dr. Steve Walkley says the goal of the exhibit is to raise awareness of the various rare diseases, the importance of the diseases and to stimulate research.
The exhibit is made possible by the Rare Disease United Foundation and runs through March 15.