Nets' Kyrie Irving requests trade, according to reports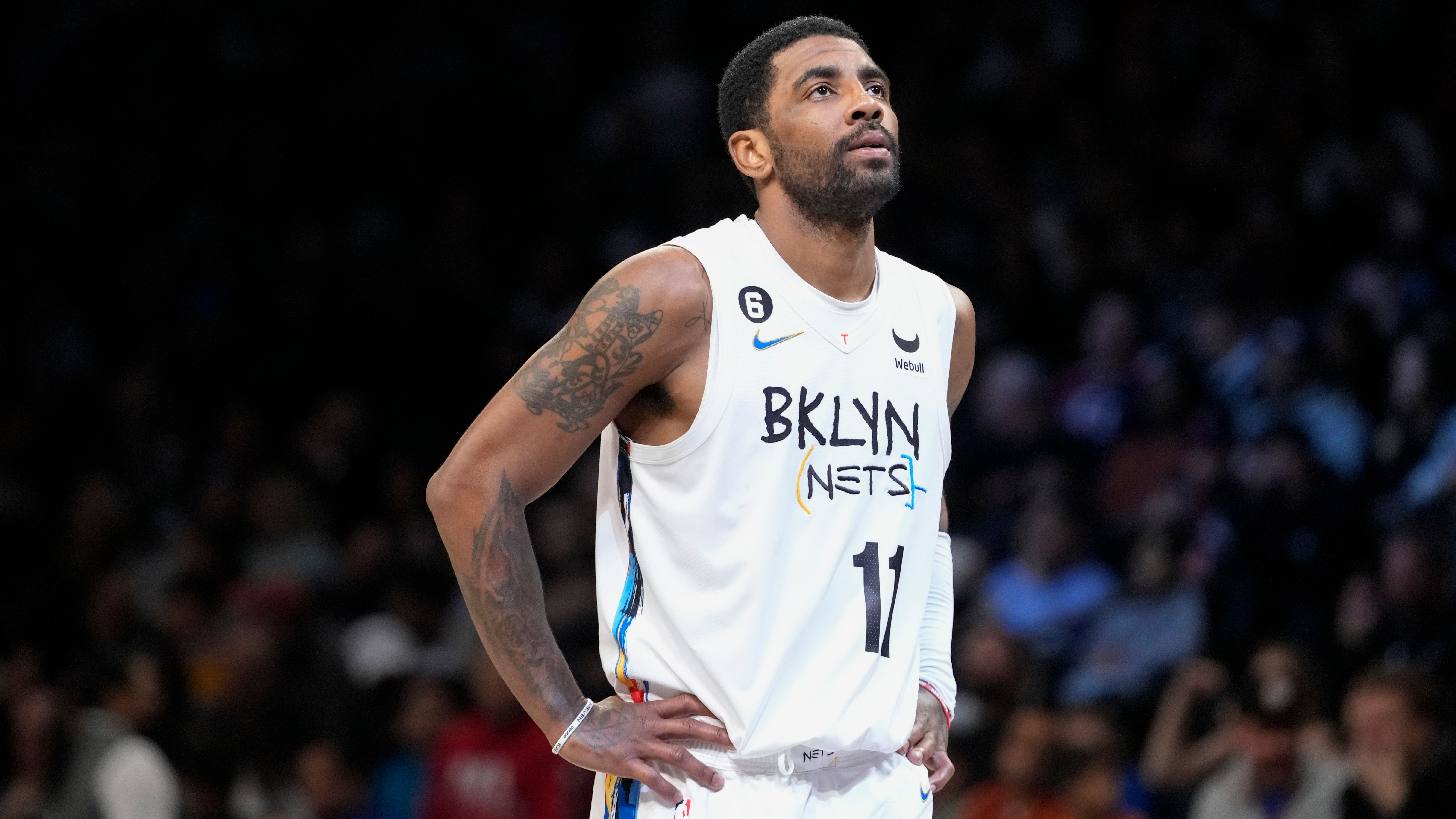 NEW YORK (AP) — All-Star guard Kyrie Irving has asked the Brooklyn Nets for a trade, according to ESPN and The Athletic.
Irving made the request after talks about a new contract did not go to his liking, the news outlets reported Friday.
The NBA's trade deadline is Thursday. The Nets — coming off a 43-point loss at Boston on Wednesday — open a five-game homestand on Saturday against Washington. They play six of their last seven games before the All-Star break at home; the only "road" game in that stretch is at the New York Knicks.
But whether Irving will be part of any of that is unclear now.
Irving's agent and stepmother, Shetellia Irving, told Bleacher Report last week that she had reached out to the Nets regarding an extension. Kyrie Irving — whose current deal with the Nets expires after this season — is eligible for a four-year contract worth as much as $200 million.
"I have reached out to the Nets regarding this," was what Shetellia Irving told Bleacher Report. "We have had no significant conversations to date. The desire is to make Brooklyn home, with the right type of extension, which means the ball is in the Nets' court to communicate now if their desire is the same."
A tweet was posted to Irving's account shortly before the first reports of the trade request came out; as often is the case with Irving when it comes to social-media posts, it was not certain what exactly he was referring to in that post.
"To my Peers: JUST BE YOURSelf and GROW! Keep people around who CELEBRATE YOU unconditionally and appreciates all of the hard work that gets put in. Distance yourself from the folks who manipulate, hate, and hurt," read the tweet.
Brooklyn is 31-20 this season, fourth in the Eastern Conference standings entering Friday, and has gone 4-7 since fellow All-Star Kevin Durant hurt his knee in a game at Miami on Jan. 8. Durant could return during this homestand, since he's on record saying he wants to play in the All-Star Game on Feb. 19 — so, presumably, he'll be back with the Nets before then.
Durant also had asked the Nets for a trade this past summer, before cooler heads prevailed. And it was at this time last year that Brooklyn traded James Harden — who was part of what the Nets thought would be a Big Three of him, Durant and Irving — to the Philadelphia 76ers in a deal that brought Ben Simmons to Brooklyn.
Whatever happens between now and Thursday, this is officially the start of yet another new saga surrounding Irving.
He was suspended by the Nets for what became eight games earlier this season after the team said it was dismayed by his repeated failure to "unequivocally say he has no antisemitic beliefs." That came shortly after Irving refused to issue the apology that NBA Commissioner Adam Silver sought for posting a link to an antisemitic work on his Twitter feed. Irving also wound up losing his long relationship with Nike as part of the massive fallout from what he tweeted and the reactions that followed.
"I don't stand for anything close to hate speech or antisemitism or anything that is going against the human race," Irving said on the day the Nets reinstated him in November.
Irving also missed much of the 2021-22 season because of his refusal to get vaccinated against COVID-19, which left him essentially ineligible to play in Brooklyn's home games for much of the season because of New York City rules put in place in response to the pandemic.
He has also expressed no shortage of controversial opinions during his career — including repeated questioning whether the Earth was round before eventually apologizing to science teachers.