Fall foliage could be abbreviated in 2019. Here's why.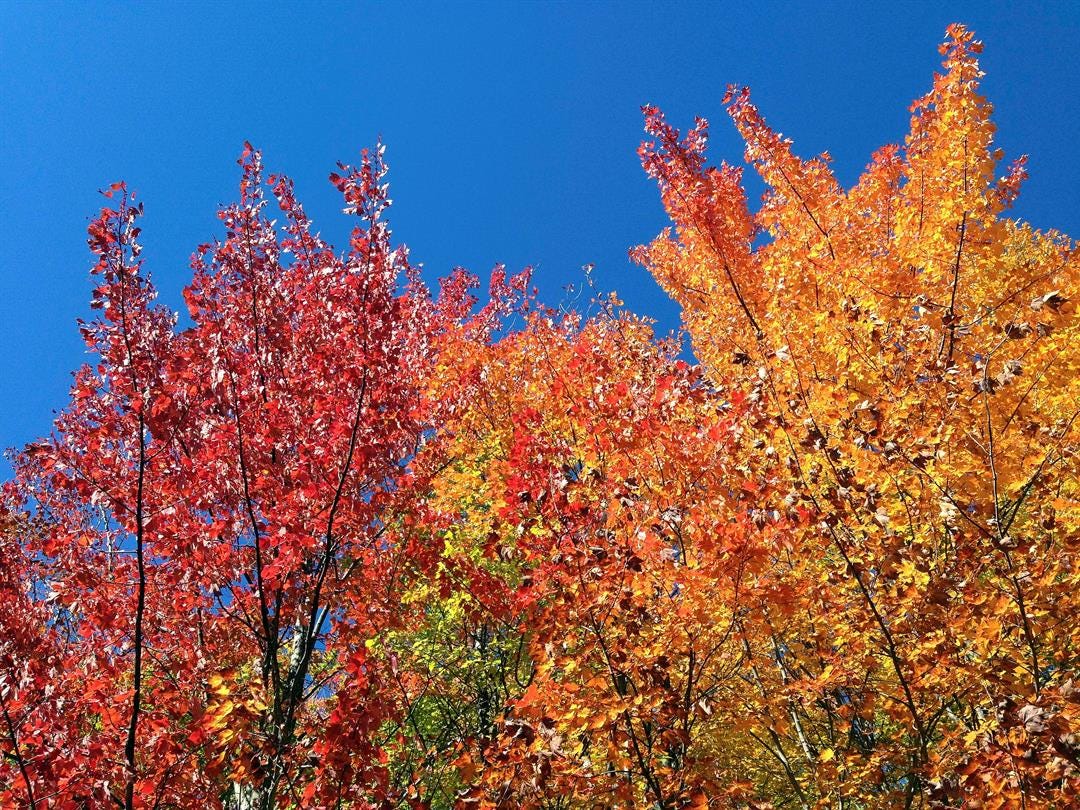 The cooler weather is now firmly upon us, and many are preparing for some good ol' leaf peeping.
It's an informal term used to for when folks travel to view and photograph the fall foliage as the leaves change color. 
But with one of the driest Septembers on record, the clock is ticking for this annual activity.
That's what Deanna Curtis says. She's the senior curator of Trees and Shrubs at New York Botanical Garden. According to her, we can expect an abbreviated 2019 fall foliage season. 
While a slightly drier than normal September can actually encourage vibrant fall colors (in conjunction with cool nights), the lack of recent rainfall will cause an earlier leaf drop.
In her words, it seems that the trick to a great leaf season is a delicate balance - a 'sweet spot', if you will.
"Too much rain isn't good, because it keeps the growing season going. Not enough rain will cause the leaves to turn brown quicker and fall quicker. What you actually want is slightly drier than normal conditions. A little stress to the leaves is what can cause the best colors."

As far as the timing of the season goes, we are on schedule so far. Typically, peak color arrives throughout much of the Tri-State Area in late October, and closer to early November in New York City.
"You may not think it will be a quicker season because we are beginning to see our colors right on time. Many people have approached me asking if we are starting earlier this year because of how late things got going in 2018. The very warm and wet fall meant there were no triggers for the leaves to change."
Another weather factor that can shorten the peak foliage time is wind.
"High winds are certainly bad for foliage because they will blow the leaves off of the trees earlier than they are ready."
Fortunately, last week's nor'easter tracked far enough offshore that it spared the area of the highest winds.  However, blustery conditions are expected this week and may lead to a lot more leaves on the ground by the weekend.
So get out there and enjoy that color, because it may not last long this year!