Fans turn out for NYC Football Club's home opener vs. DC United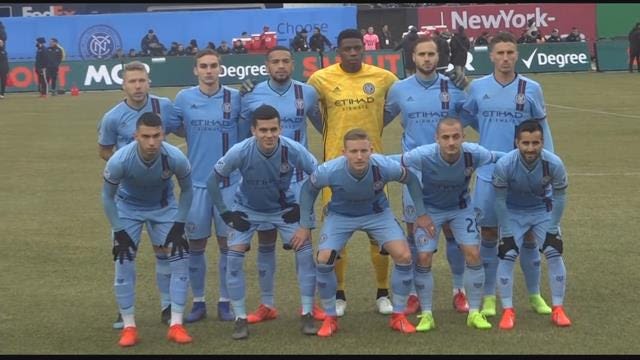 Sunday marked the home opener for New York City Football Club against DC United at Yankee Stadium.
Despite the gloomy weather, fans showed up to support their team.
NYCFC will play a total of 17 home games in New York this season.