Field Trip Friday: Sinkhole at the National Corvette Museum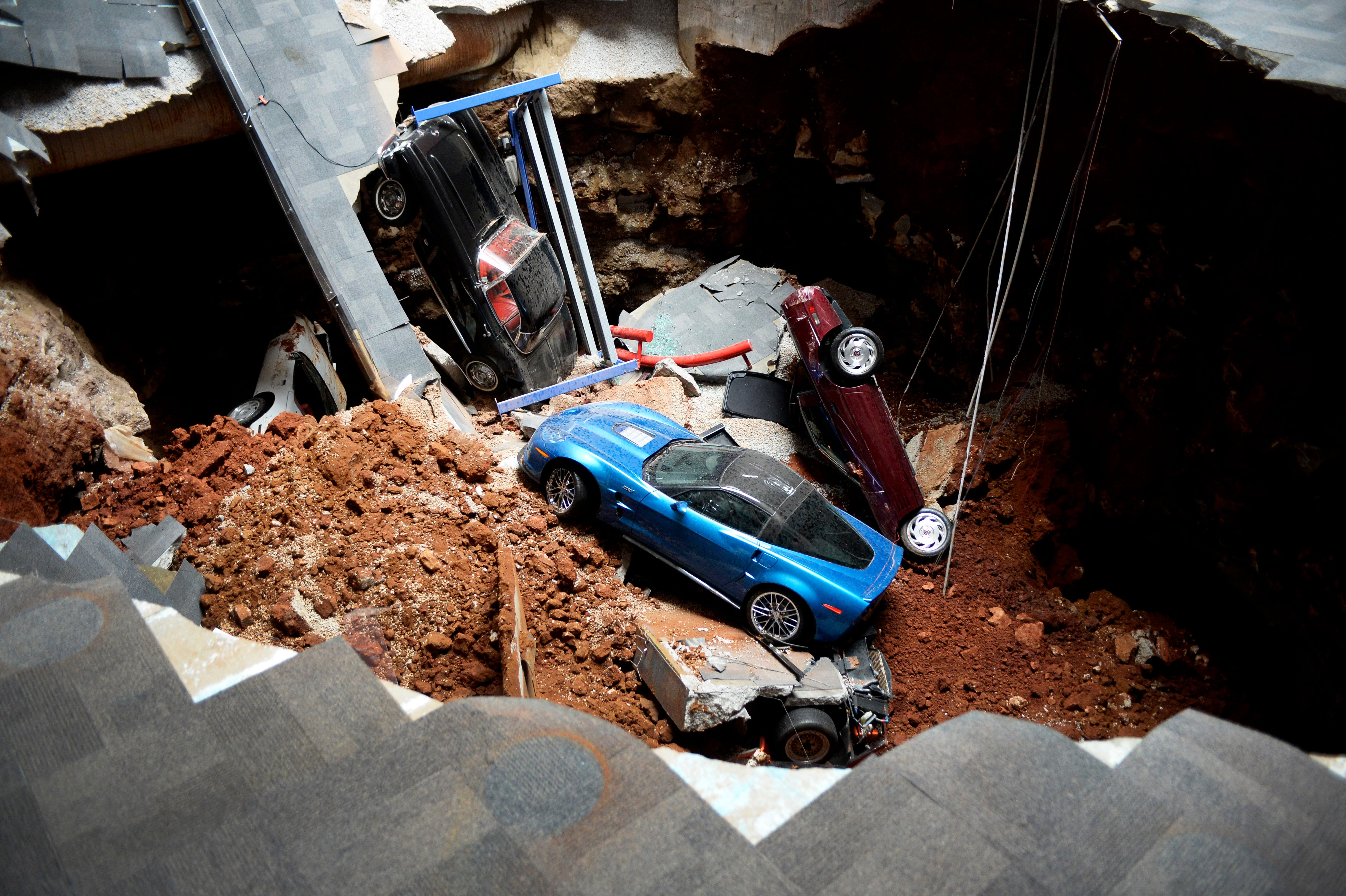 If you're a Corvette enthusiast, this is a must see. But if you can't make it there - you can check it out virtually.
One of the strangest exhibits there is a sinkhole.
In 2014,
eight priceless corvettes were swallowed
by a 40-foot-wide, 20-foot-deep sinkhole that opened up in the facility's yellow Sky Dome wing. The museum unofficially estimates it caused millions of dollars in damage.
Here you can see the Corvette Cave
where all eight of the "sinkhole Corvettes" remain on display. See the two Corvettes restored by General Motors, as well as the other six cars that look just as they did after being rescued from the sinkhole. One car is left to repair – the 1962 Black Convertible – which will undergo repair at the facility's Maintenance and Preservation Department.
And below - watch security footage showing the sinkhole collapse.