Fire at Andrew Jackson Houses knocks out power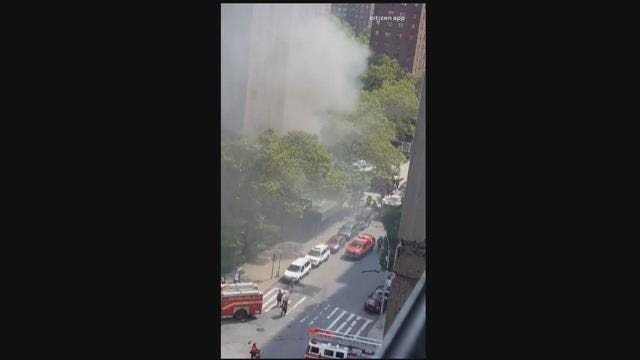 Hundreds of NYCHA residents at the Andrew Jackson Houses were left without power Wednesday night due to a basement fire.
The lack of power meant no elevators within the seven buildings, leaving residents with disabilities stranded. One NYCHA source says caretakers are working to assisted those tenants.
Fire officials say the flames broke out around 3:30 p.m. after a transformer blew up. NYCHA subsequently cut the power.
Two MTA buses served as makeshift cooling centers for those who were displaced. The Red Cross was also on the scene providing snacks and water.
NYCHA officials say they expect residents to have power by Thursday morning.