Former Mets star Matt Harvey announces retirement from baseball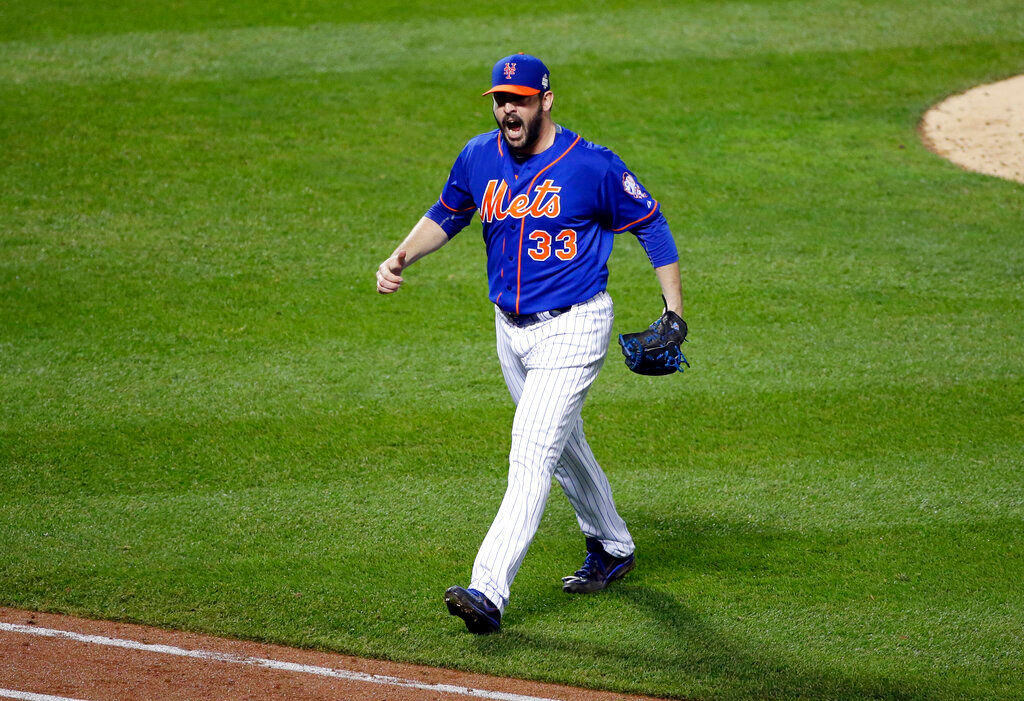 The Dark Knight's watch has come to an end.
Harvey, 34, posted a photo to Instagram from an April 19, 2013 outing with the Mets and the caption "Goodbye, baseball. And thank you."
"Even with aspirations to be great, or even the best, a moment like that hits your soul. It was a moment of success. I never wanted it to end," he said.
Harvey thanked his family, friends, teammates and the organizations he played for, which included the Reds, Angels, Royals and Orioles. He also pitched for Team Italy in the 2023 World Baseball Classic.
"To the fans, most importantly the NY Mets fans, you made a dream come true for me," said Harvey. "A dream I never could have thought to be true. Who would have thought a kid from Mystic, CT would be able to play in the greatest city in the world, his hometown. You are forever embedded in my heart."
Harvey's sometimes messy tenure with the Mets ended in 2018, with some incredible outings and some controversial moments in the years in between. In 2017, he was suspended after not appearing at the team facility after a night partying, which led the team to perform a welfare check.
He dealt with multiple injuries, having Tommy John surgery and missing the 2014 season, followed by a 2016 surgery after being diagnosed with thoracic outlet surgery.
The Connecticut native's first three big league seasons saw him post consecutive sub-3.00 ERAs, and he was a 2013 All-Star selection. Despite many impressive outings, he may be best remembered for his
2015 World Series appearance in Game 5
, when he dominated the Royals through eight innings but gave up the lead in his bid for a complete game shutout.
"With all the amazing memories came a lot of injuries and tough times. The realization that those amazingly powerful moments that make me thrive as a pitcher and help my teammates and city win are no longer possible. Believe me I wish I could have done more and brought more of those amazing moments back to life." Harvey said.