Get a better night's rest with the Netflix for sleep, now 50% off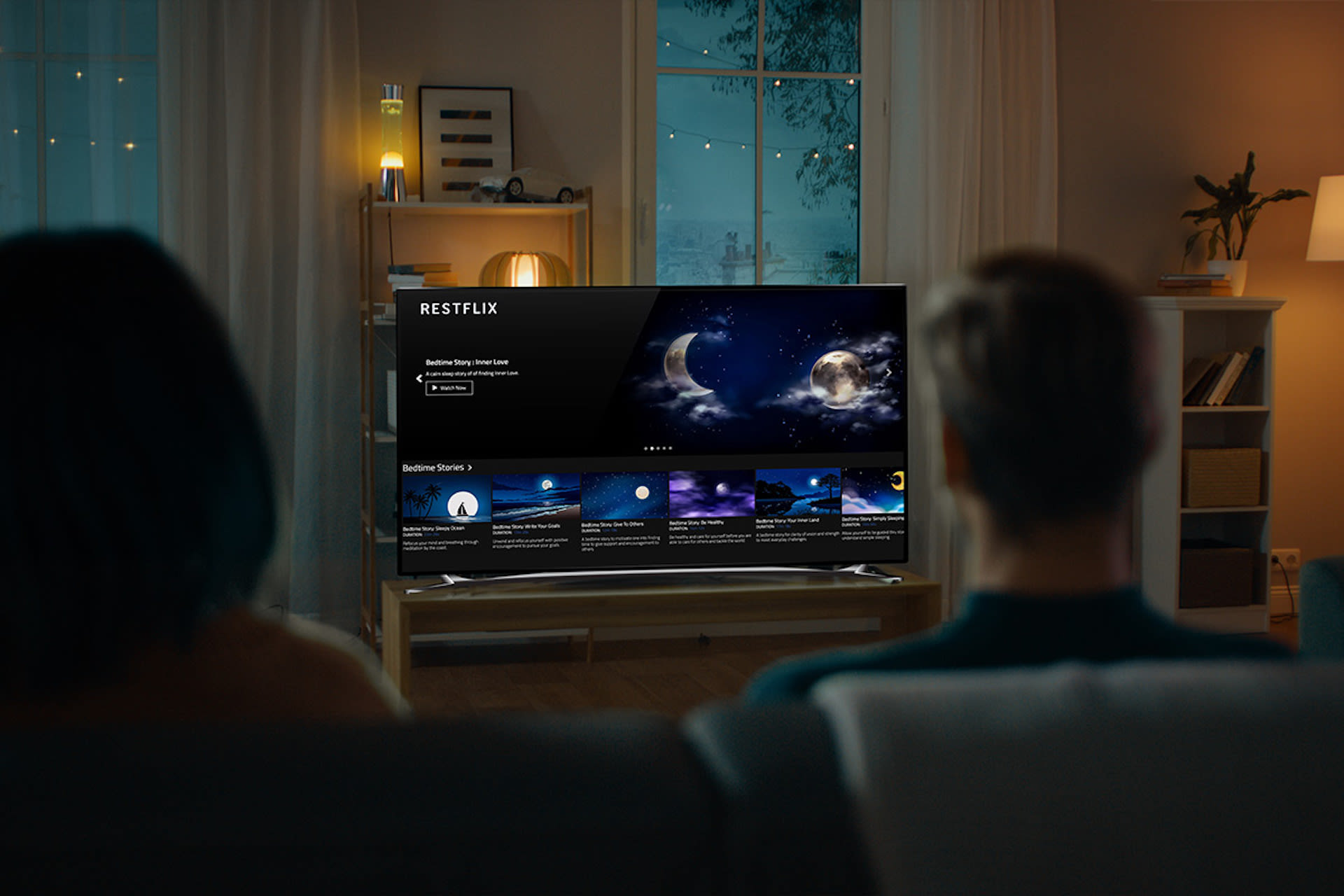 News12 is partnering with StackCommerce to bring you the News12 Shop. This article doesn't constitute editorial endorsement, and we earn a portion of all sales.
Pure, restful sleep is one of our
healthiest habits
, with studies showing that good sleep habits have a wide range of benefits. Of course, not everyone is a naturally good sleeper and many people need assistance in falling asleep or remaining asleep through the night for a range of reasons. 
Restflix
is a streaming platform designed, as the name might suggest, for maximum relaxation before or during sleep. The service contains more than 20 personalized channels offering sleep meditations, bedtime stories, calming visuals, and binaural beats – an exciting technology that keys into our brain's responsiveness to sound – that are designed to create the best atmosphere and state of mind for relaxation. The options on Restflix are geared specifically to promoting a meditative and restful state, perfect for falling asleep and staying asleep. 
Right now you can get access to
Restflix at the heavily discounted rate
of $49.99 for two years – that's 50% off the retail price of $99. There are also options for a three-year subscription for $59.99, discounted 59% from the full price of $149, or a one-year subscription for $29.99, discounted 40% from the total price of $49.
Restflix is great for developing an improved sleep routine, managing high levels of stress, for simple relaxation or to just gain some space back from the world. 
Restflix
 is available on major platforms including Apple TV, iOS, Roku, Android and Fire TV and offers unlimited video and audio with no interruptions. With five-star reviews on both the Google Play and Apple App stores, you know it can help with those issues nagging away at you when you sleep. 
Prices subject to change.