Giants release 2023 schedule, will battle it out against the Cowboys in September home game opener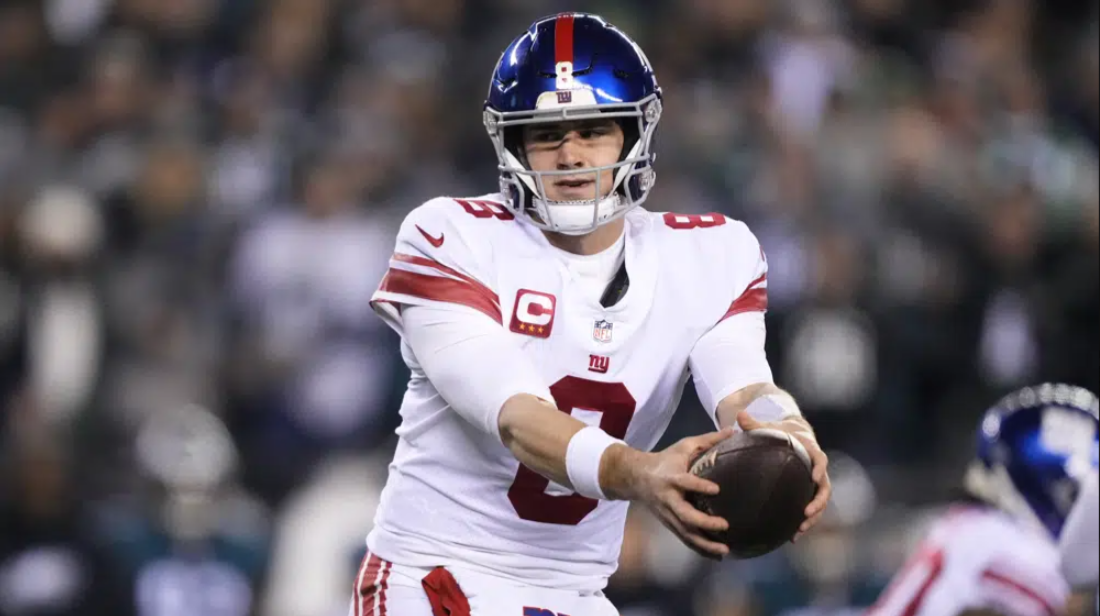 The New York Giants released their 2023 schedule on Thursday, which includes a home opener against the Dallas Cowboys on Sunday Sept. 10.
Big Blue will fly west to face the Arizona Cardinals on Week 2 on Sept. 17 and the San Francisco 49rs on Week 3 on Sept. 21.
The team will be back home at MetLife Stadium to take on the Seattle Seahawks for a Monday Night Football game on Oct.2 for Week 4.
Giants fly south to Miami on Week 5 to take on the Dolphins before they fly back north to take on the Buffalo Bills in a Sunday night prime time Week 6 game on Oct. 15.
The Giants will be back at MetLife for Week 7 as they welcome the Washington Commanders on Oct. 22.
The Giants will be the home team on Week 8 as they fight it out with their AFC rivals, the Jets, on Oct. 29.
The team will fly to Nevada for Week 9 as they take on the Raiders at Allegiant Stadium in Las Vegas, Nevada. That game is scheduled for Nov. 5.
On Nov. 12, the Cowboys will welcome Big Blue at AT&T Stadium for a Week 10 game.
The Commanders will welcome the Giants on Nov. 19 at FedEx Stadium in Week 11 before Big Blue returns home on Week 12 to battle it out with the New England Patriots on Nov. 26.
Week 13 will be the team's bye week before they roll out the welcome mat at MetLife to the Green Bay Packers for the Week 14-game on Dec. 11.
The Giants fly to New Orleans on Week 15 for a Dec. 17 against the Saints.
Big Blue will be away Christmas Day for Week 16 as they take on the Philadelphia Eagles at Lincoln Financial Center.
The Giants return to MetLife for a New Year's Eve game against the Los Angeles Rams for Week 17.
The date and time for Big Blue's Week 18 will be determined as the season progresses.