Gov. Cuomo reports 540 new COVID deaths, but recent hospitalizations have declined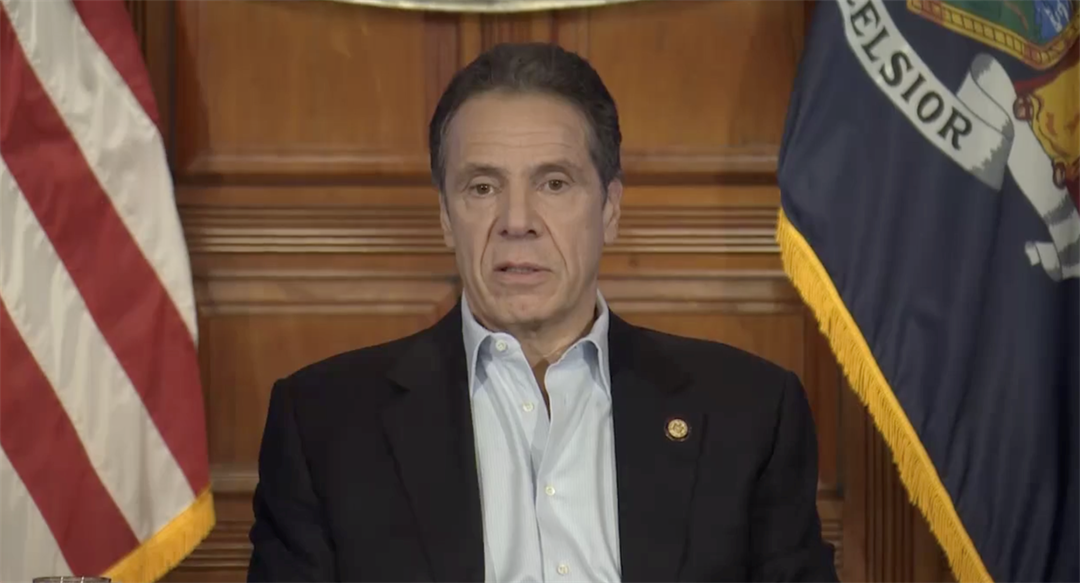 BRIEFING NOTES
•Governor says total hospitalizations are down for several days.
•"You could argue that we're past the plateau" but it has only been three days.
•Gov. Cuomo says intubations are down which is very good news.
•Sobering news: Nearly 2,000 new COVID hospitalizations yesterday.
•"We're not at the plateau anymore, but we're still not in a good position."
•540 new deaths recorded on April 17.
•36 of the deaths were in nursing homes. "Nursing homes are the single biggest fear in all of this."
•Gov. Cuomo says he knows people are eager to get state back open and he is as well.
•Governor talks about importance of testing and its role in reopening.  Talks about the 'tension in reopening.'
•Says it is important to monitor what you can reopen and how fast you can reopen it without raising the infection level and going back to square one.
•Governor says the tension rises when you start putting people in crowded situations, and this is where testing will be extremely important.
•"Testing informs the calibration."
•Gov. Cuomo says the key will be bringing testing up to scale.
•Governor discusses private labs and that they are not unified on the particulars of their testing.  
•Gov. Cuomo says basic partnership and coordination of the supply chain are needed from the federal government for testing. 
•Governor says funding for state governments is needed from the federal government.  Will be key for reopening, small businesses, hospitals and schools. 
•Gov. Cuomo acknowledges anxiety and fear in the country right now.  'It is as tumultuous a time as we have ever seen.'  He says this is no time for politics.  'We cannot go there.'
•'Let's just stay together, and let's just work it through.'  Talks about Abraham Lincoln and a focus on unity. 
•Governor responds to question about different parts of the state that aren't greatly impacted.  He says the health system is barely stabilizing and it is still a matter of life and death and he's not ready to make a decision on that.  
PHOTOS: Countries around the world cope with COVID-19: