Cuomo signs order to take ventilators from some hospitals, redistribute to areas of need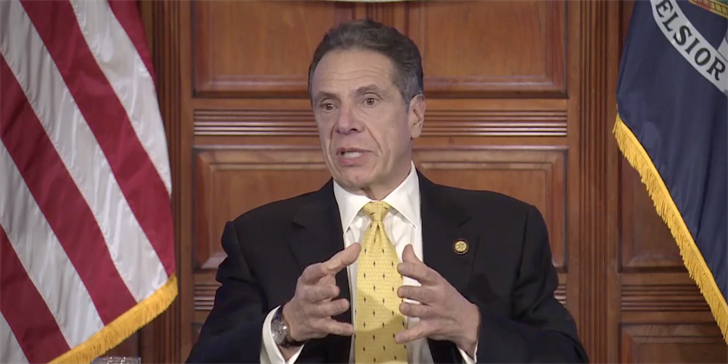 BRIEFING NOTES:
-Gov. Cuomo says curve has continued to go up.
-102,863 cases now in NY.
-2,935 deaths from COVID-19 in New York
-Governor says there is an increase in cases on Long Island which is 'something we're concerned about.'
-'It is unbelievable to me.' Cuomo says he can't believe New York and America cannot make the necessary supplies to deal with the outbreak. 
-Javits Center to be hospital for COVID-19 patients only. 
-Gov. Cuomo says federal agencies were not eager to make Javits Center change, but President Trump pushed for it. 
-Ventilators are still a critical issue. 'We don't have enough ventilators'
-New York working with Alibaba to try and acquire more ventilators and material for ventilators. 
-'I don't have an option.' Gov. Cuomo signs order allowing state to take ventilators and PPE from hospitals that don't need them right now.  They will either get them back or be reimbursed for them.  National Guard will be used to retrieve and redeploy equipment. 
-Gov. Como says state budget passed at 3 a.m.  
-Governor says federal government must deploy help to areas of need, then re-deploy to other areas that are hitting their apex at different times. 
-Gov. Cuomo says when the New York curve is over, the state's resources will be used to help others in the United States. "We will help any community in this nation that needs it."
-
Commissioner Zucker says there is no definitive data on effectiveness of masks.
-Gov. Cuomo says he's not going to 'seize' ventilators, he said executive order is for sharing and redistribution. 
-Governor says COVID-19 patients will not be on the USNS Comfort, has been told it's too difficult to disinfect. 
-Officials say there is a 15-20% rise in domestic violence cases as more people are inside.  
PHOTOS: Heroes helping during the COVID-19 outbreak