Guide: Festive tips to help you celebrate Hanukkah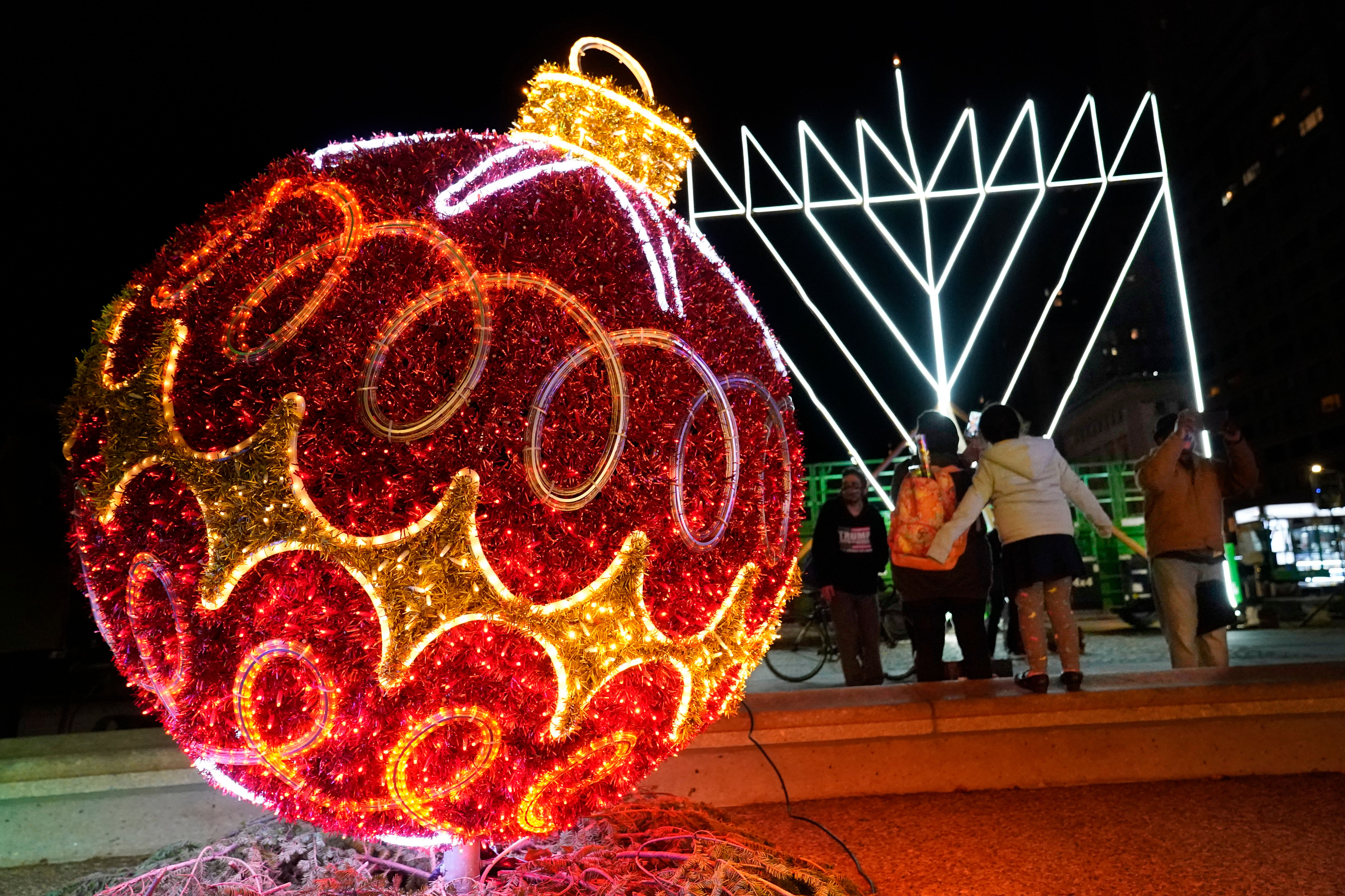 Hanukkah begins Dec. 7 and ends Dec. 15.
If you're looking to go all out and celebrate this year with family we have some festive tips for you!
DECORATIONS
Deck your house in holiday décor! Besides the menorah, include blue string lights, Hanukkah paper lanterns, some fun dish towels, or an outdoor inflatable.
Click here for a list of decorations.
MUSIC
SHARE FOOD
Prepare classic Hanukkah dishes like latkes, kugel, beef brisket, and matzo ball soup, or traditional treats like rugelach, sufganiyot (jelly doughnuts), or a little gelt, and deliver them to family and neighbors. Or have a potluck-style celebration and have guests bring one of their favorite dishes. 
Looking for some recipes? 
Click here!
HOST A COOKING CLASS
How about cooking with your family and friends? You can share your favorite recipes and learn from each other. 
WHAT ABOUT THE GIFTS?
Socks, warm blankets, books, fun games, or mugs are all gifts that can make your time at home this winter more cozy and comfortable.
HANUKKAH CELEBRATIONS
Don't want to celebrate at home? Visit local celebrations like menorah lightings. 
GO VIRTUAL
Your family is out of town, or can't travel right now? Host a virtual meal with friends and family who don't live with you. Schedule a time to share a meal together virtually. Have people share recipes and show off the dishes they prepared.
DON'T FORGET SAFETY
Remember some safety measures. Place your menorah on a sturdy, non-flammable surface. Keep the menorah and matches out of children's and pets' reach. Never leave a lit menorah unattended. Use only non-flammable menorahs. Don't walk around with lit candles. Use non-flammable decorations. 
See more fire safety tips here
.