Have bad posture? Reduce sore muscles with this heated remote-control neck massager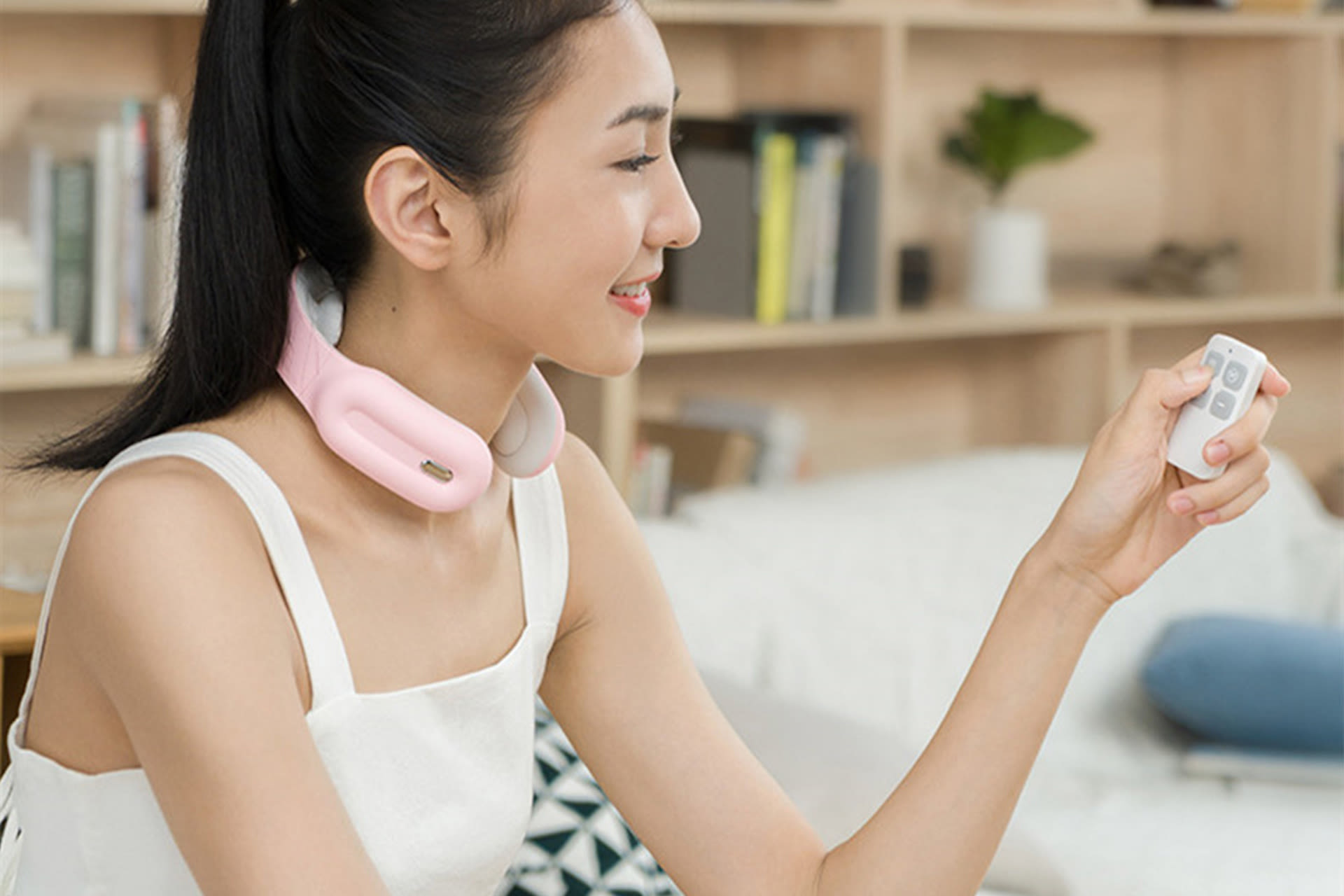 News12 is partnering with StackCommerce to bring you the News12 Shop. This article doesn't constitute editorial endorsement, and we earn a portion of all sales.
Neck pain is a common ailment among adults and can result from sleeping wrong to lousy 
posture
 to pulled muscles, and so on. When you experience neck pain, it can become challenging to do even those simplest of daily tasks. Treat your sore, aching neck with the 
Rylaxo Multifunctional Remote Control Neck Massager
, and you'll feel like a new person. It's constructed to simulate an authentic massage experience to reduce and relieve neck pain and cervical stiffness.
This massager has an adjustable U-shaped design that easily fits around your neck. With three modes and 15 intensity adjustments, you'll be sure to find a setting that works like magic. Each massage session lasts for 15 minutes and shuts off automatically. You'll be able to choose from four massage techniques: shiatsu, sniper, kneading, tapping, and massage. 
The included remote control allows you to add heat, adjust the strength/weakness, and switch modes. Its microcirculation low-frequency electrical pulse technology helps restore blood circulation and relieve cervical fatigue. The heat setting allows stress relief from your muscles and bones and warms up the nerves in your neck for better flexibility. You'll get two massagers and remote controls in each order so that you can keep one at home and one in your car for on-the-go neck treatment.
The Rylaxo has a 5-star rating from verified customers. It's received reviews such as, "This massager is very lightweight and comfortably sits on my neck. As far as the actual massage goes, it's great with three different modes and several intensities to choose from," and "Such a lifesaver! Definitely can put in more hours of work with this around your neck."
Quell your neck aches and pains with the Rylaxo Multifunctional Remote Control Neck Massager. It's currently
on sale for $64.95
for a limited time. 
Prices subject to change.