Health Department releases ad giving raw look at long-term smoking effects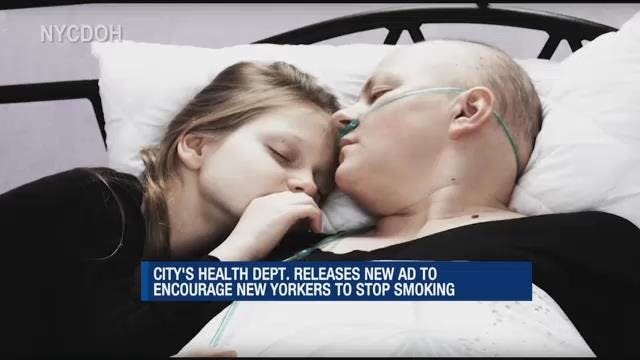 A new city campaign is offering more reasons for smokers to put down their cigarettes.
An advertisement released by the New York City Health Department gives a raw look into what long-term smoking can do to someone's body. It highlights diabetes, colorectal cancer and liver cancer.
Although there has been a decline in smoking rates in the city -- from 21.5 percent in 2002 to 13.4 percent in 2017 -- it still continues to be the leading cause of preventable death.
The new campaign is not the only effort the city has made to get people to kick the habit. In January, New York City banned cigarettes from being sold at pharmacies. Before that, tobacco prices have been raised and the Health Department has continued to promote smoke-free places.