Hit-and-run suspect strikes 2 parked cars in Williamsbridge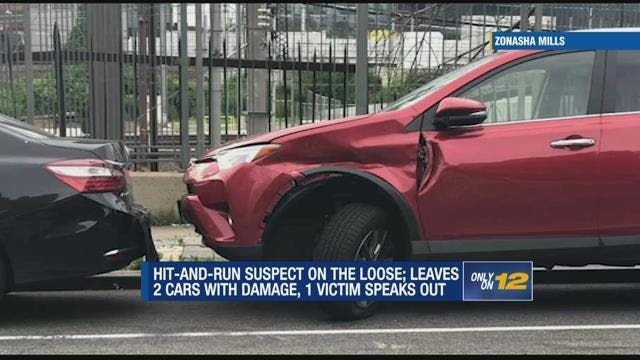 A hit-and-run left a Williamsbridge woman with a damaged car.
Zonasha Mills was sleeping when she got a call from a friend who asked if she parked her car in front of a church down her block on Lurting Avenue.
The vehicle in question hit her red SUV and a black truck behind it. Church surveillance video reveals the incident occurred around 8 a.m., so the suspect had been gone for an hour once the damage was found.
A body shop down the road also caught the driver on camera blowing past a stop sign.
This was the second time she has fallen victim to a parked hit-and-run, the first occurring last summer in Queens.  Mills is at least happy that she's had full coverage under insurance in both instances.
Police are investigating the incident and Mills hopes someone recognizes the SUV and tells police so he or she can be caught.
"It's just crazy what you did. You need help. Serious help. And I pray that God will help you," says Mills.