Hudson Valley icons Katharine Graham, Pete Seeger honored on new 2022 stamps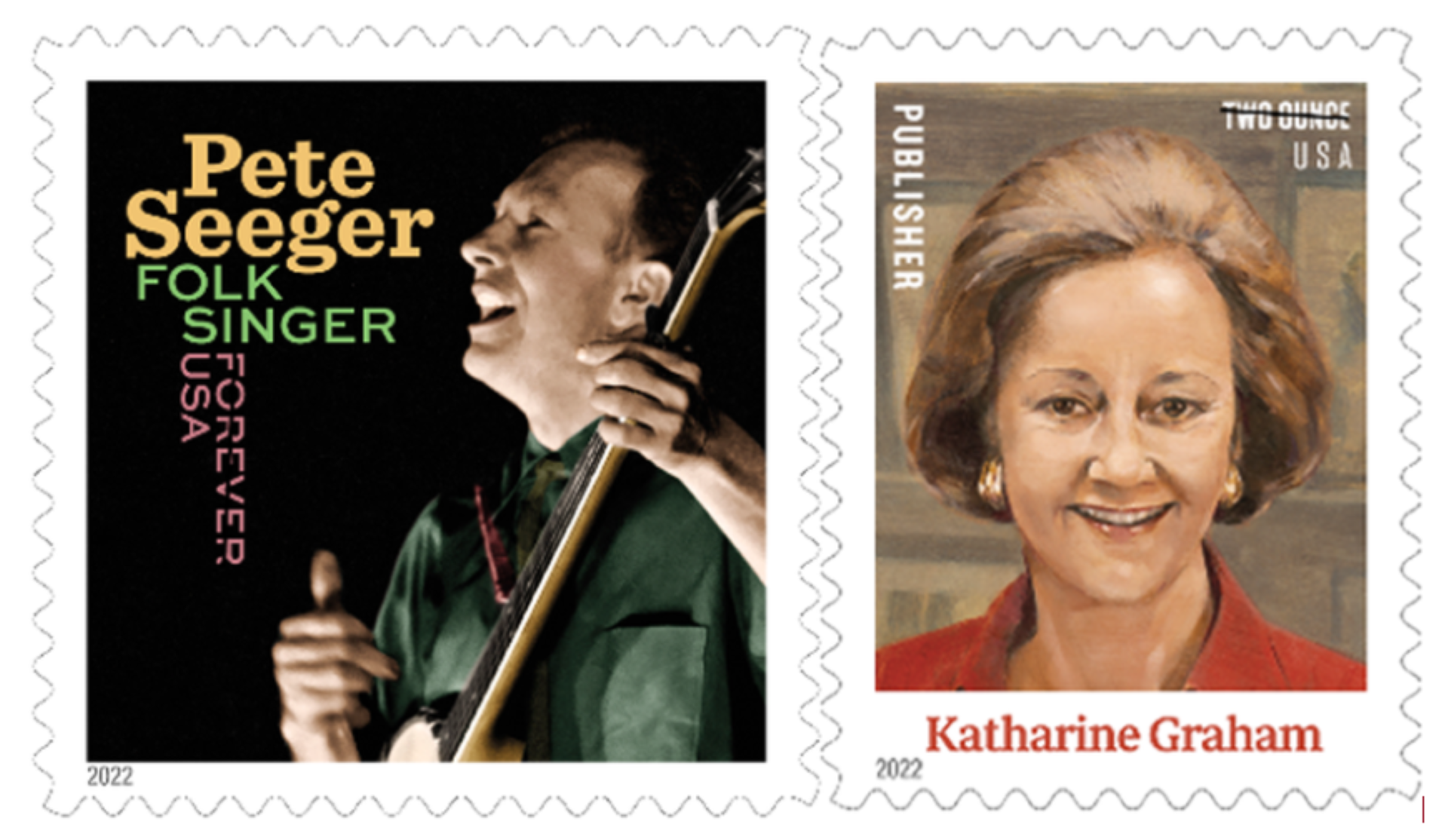 The U.S. Postal Service has unveiled several new stamps to be issued in 2022, and a couple of them have ties to the Hudson Valley.
They released a partial list of 19 on Monday, which includes two prominent local figures Katharine Graham and Pete Seeger. 
Graham grew up on her family's Seven Springs estate near Mount Kisco.  She was the first woman in 20th century to be publisher of a major newspaper, The Washington Post.  The 17th stamp in the Distinguished Americans series features an oil portrait of Graham, based on a photograph taken in the 1970s.
Seeger was the legendary folk singer/songwriter and lived much of his adult life in Beacon.  A huma​nitarian and activist, his environmental concerns led to the creation of the Hudson River Sloop Clearwater. The 10th stamp in the Music Icons series features a color-tinted black-and-white photograph of Seeger singing and playing his banjo in the early 1960s, by Dan Seeger, the performer's son.
More stamps will be announced in the weeks and months ahead.
"The new 2022 stamps are miniature works of art, designed to be educational and appeal to collectors and pen pals around the world," said USPS Stamp Services Director William Gicker. "As always, the program offers a variety of subjects celebrating American culture and history. The vivid colors and unique designs of this year's selections will add a special touch of beauty on your envelopes."
This is a partial list of the 2022 stamp program, with more to be announced in the weeks and months ahead. All stamp designs are preliminary and subject to change.