Investigators: Death of toddler in Morris Heights ruled a homicide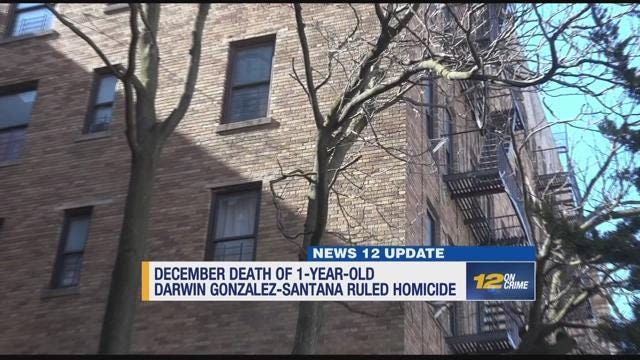 The death of a Bronx toddler late last year is now being classified as a homicide.
In December, 1-year-old Darin Gonzales-Santana was rushed to the hospital from the 1800 block of University Avenue. When police arrived, they performed CPR on the child but it did not work. He was pronounced dead at St. Barnabas Hospital
Police originally told News 12 that the child had no evidence of physical injuries, but sources close to the investigation now say the child had drugs in his system.
The superintendent of the building where the child lived says he remembers the father rushing outside with the baby in his arms and both of the parents screaming for help. He tells News 12 that no one currently lives in their apartment and they moved out about a month ago.
Police also tell News 12 that Gonzales-Santana's mother was arrested less than three weeks after her son's death for criminal possession of a controlled substance.
News 12 is still waiting on the official cause of death from the medical examiner.
No arrests have been made in connection to the homicide.