'It's a headache.' Soundview man says he misses bills due to inconsistent mail delivery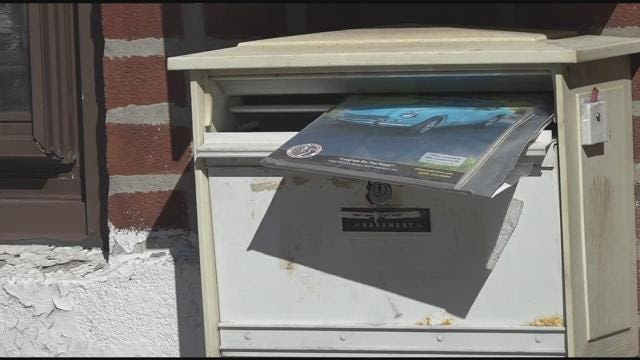 A Bronx man says he's faced fines and calls for bills he's trying to pay, but says he's not getting because his mail delivery is inconsistent.
Soundview resident Rubel Ali wants his mail and wants the post office to figure out what's going on.

"My personal information, my bank statements are missing," says Ali.

Ali is a property manager with his mailboxes near the Soundview post office.

"It's like two blocks away. It's ridiculous I have another issue there too," says Ali.

He says for the last year he's missed bills. He says companies tell him they sent the mail, except he doesn't always get it.

"It's a headache for me. I had to call Petro Oil. I have to call my mortgage. I have to call Section 8 office, you know where's my check it's nonsense," says Ali.

After News 12 started investigating, a postal worker showed up to Ali's home telling him the post office would investigate his claim and make sure mail was getting to his home. Ali remains skeptical.

"My son, he found a mail-person leave the mail on the floor and just chase the guy and he picked it up. Wrong address. Didn't even belong to me," says Ali.The postal worker who came by Ali's home Tuesday said she wants all mail to get to customers wherever they live and will work to make sure Ali gets all of his mail.
News 12 reached out to the United States Postal Service for a statement, but has not yet received one.