Jared Rich - Jared Rich for NYC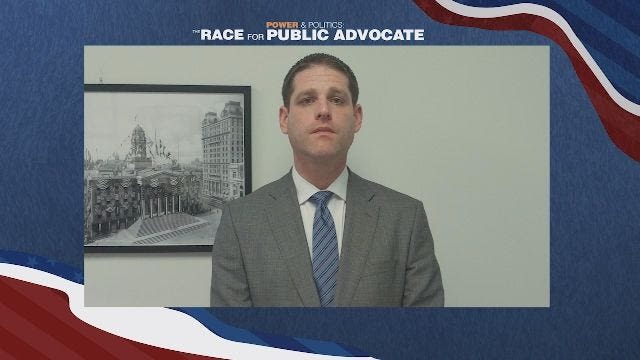 1. What would be your top priority as NYC Public Advocate?
My top priority as NYC Public Advocate is to ensure that all schools are great schools. It is tragic to think that there is a difference in the quality of education in our public schools.
2. How did you choose your party name?
I chose my party name because rather than define myself in 15 letters or less, I focused on having my full name printed on the ballot of 17 candidates as many times as possible.
3. What do you love about living in New York City?
The thing I love most about living in NYC is, and has always been, the diversity in the cultures and the people. There is no place like it in the world.
4. What's your least favorite thing about living in New York City?
My least favorite thing about living in NYC is that there is clearly a large difference in the chances and privileges that people here have. If we make all schools great, then everybody can truly say that they had similar chances.
5. What was your biggest challenge in school?
My biggest challenge in school was accepting that everything I was being told was truth.
6. How do we fix public transit?
We can fix public transit by ensuring transparency in finances, and making sure that all of the money received in spent in a way that will benefit the public and increase service. There is no room in our system for waste.
7. If you could have dinner with any celebrity dead or alive, who would it be & why?
I would like to have dinner with an elderly Leonardo Davinci.
8. What needs to be done to improve conditions at NYCHA complexes?
Similar to my answer involving the transit system, there must first be a complete overhaul of the finances for the entire NYCHA system. When we have people in freezing weather who do not have heat or hot water, when we have people who were without heat and hot water for months following Superstorm Sandy, there is an issue. We do not have room for waste in our system.
9. Can you cook? What's your specialty?
In my opinion I can cook. In my wife's opinion however... My favorite thing to cook is Peanut Butter & Jelly.
10. What inspired you to get involved in politics?
I was inspired to get into politics due to the simple fact that I feel our lifelong politicians care more about being elected than they care about the people electing them.
11. What's your favorite movie? TV show? App?
My favorite TV show is the Brooklyn Nets or New York Yankees, depending on the season.
12. Any hidden talents?
My hidden talents include, but are not limited to keeping my cards and hidden talents hidden.