Judge rules MTA must consider installing elevators when renovating any station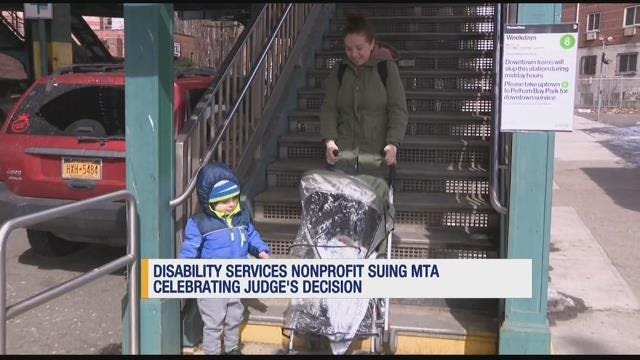 After a two-year lawsuit, a judge ruled this week that the MTA must consider installing elevators whenever it does renovations.
According to the ruling, installing accessibility infrastructure must be a consideration in any project affecting a station's usability, so long as it is technically feasible.
The Bronx Independent Living Services, a nonprofit that serves people with disabilities, filed the lawsuit when the MTA did a $27 million renovation project on the Middletown Road Subway Station and did not install elevators. The staircases and other areas of the station were renovated during the project, which took place in 2013 and 2014.
When people asked why elevators had not been installed, the MTA said it was too expensive.
The attorney for the nonprofit says the MTA still has an opportunity to prove that it was not technically feasible to build elevators at the station in question.
In a statement, the MTA says, "The MTA is steadfastly committed to improving access throughout the subway, with a hard and fast goal of making 50 additional stations accessible over five years. We're not wavering from that commitment."