Judge upholds $5M jury verdict against Trump in E. Jean Carroll case; bid to move hush-money case nixed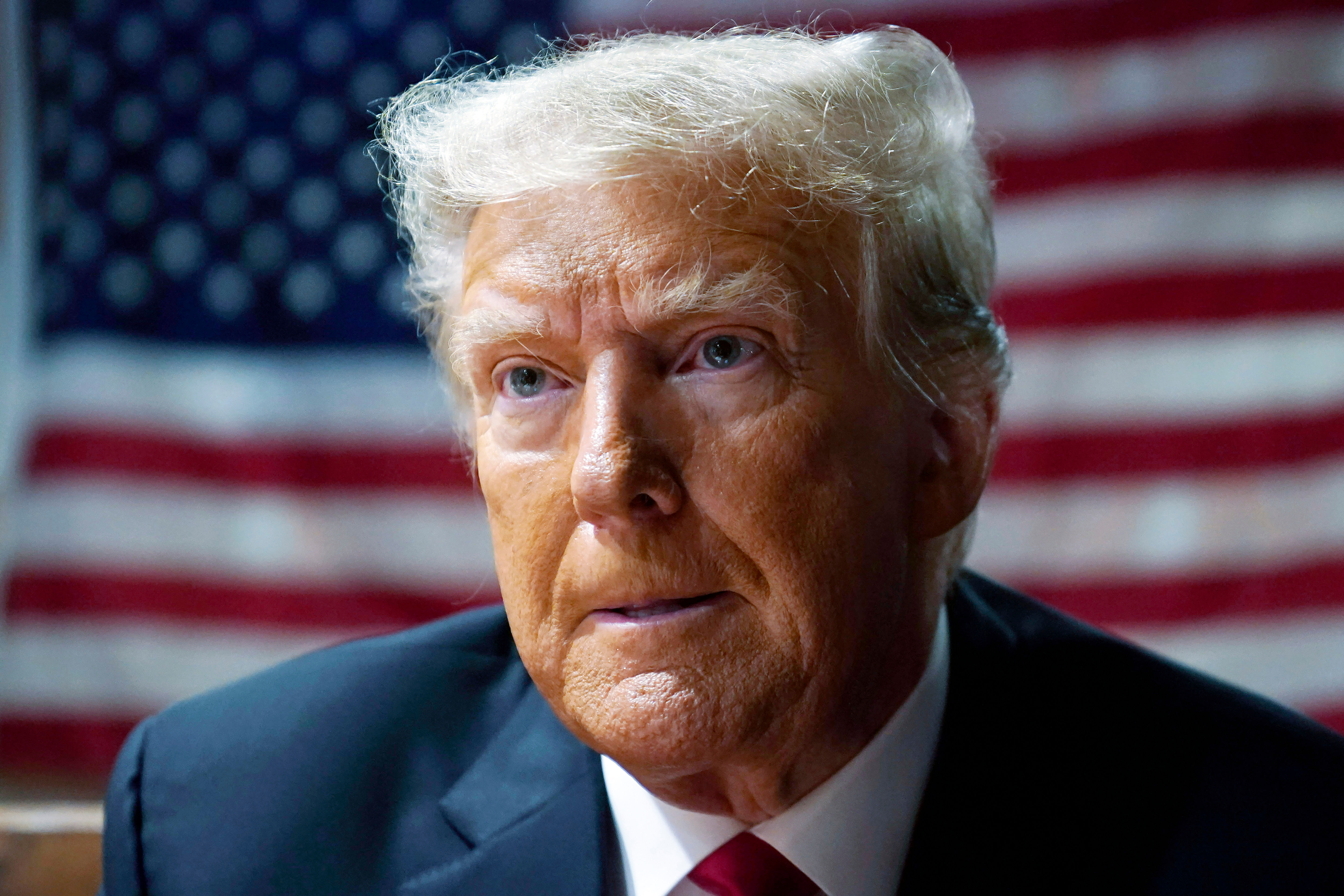 A federal judge on Wednesday upheld a $5 million jury verdict against Donald Trump, rejecting the former president's claim that the award was excessive and that the jury vindicated him by failing to conclude in the civil case that he raped a columnist in a luxury department store dressing room in the 1990s.
Judge Lewis A. Kaplan said the jury's May award of compensatory and punitive damages to writer E. Jean Carroll for sexual abuse and defamation was reasonable.
Trump's lawyers had asked Kaplan to reduce the jury award to less than $1 million or order a new trial on damages. In their arguments, the lawyers said the jury's $2 million in compensatory damages granted for Carroll's sexual assault claim was excessive because the jury concluded that Trump had not raped Carroll at Bergdorf Goodman's Manhattan store in the spring of 1996.
Kaplan wrote that the jury's unanimous verdict was almost entirely in favor of Carroll, except that the jury concluded she had failed to prove that Trump raped her "within the narrow, technical meaning of a particular section of the New York Penal Law."
The judge said the section requires vaginal penetration by a penis while forcible penetration without consent of the vagina or other bodily orifices by fingers or anything else is labeled "sexual abuse" rather than "rape."
He said the definition of rape was "far narrower" than how rape is defined in common modern parlance, in some dictionaries, in some federal and state criminal statutes and elsewhere.
The judge said the verdict did not mean that Carroll "failed to prove that Mr. Trump 'raped' her as many people commonly understand the word 'rape.' Indeed ... the jury found that Mr. Trump in fact did exactly that."
Trump's lawyers were correct in arguing that the $2 million award for sexual abuse would have been excessive if the jury based the compensatory award on a conclusion that Trump had groped Carroll's breasts through her clothing or similar conduct, the judge said. But, he said, that's not what the jury found.
"There was no evidence at all of such behavior. Instead, the proof convincingly established, and the jury implicitly found, that Mr. Trump deliberately and forcibly penetrated Ms. Carroll's vagina with his fingers, causing immediate pain and long lasting emotional and psychological harm," Kaplan wrote.
The judge said Trump's argument "ignores the bulk of the evidence at trial, misinterprets the jury's verdict, and mistakenly focuses on the New York Penal Law definition of 'rape' to the exclusion of the meaning of that word as it often is used in everyday life and of the evidence of what actually occurred between Ms. Carroll and Mr. Trump."
Lawyers for Trump, the front-runner in the 2024 Republican presidential primary, did not immediately comment after the judge's ruling.
Attorney Robbie Kaplan, who represents Carroll and is unrelated to the judge, said in a statement: "Now that the court has denied Trump's motion for a new trial or to decrease the amount of the verdict, E Jean Carroll looks forward to receiving the $5 million in damages that the jury awarded her."
The lawyer said her client also looks forward to a second defamation trial against Trump scheduled for January. That claim is based on statements Trump made while he was president and on statements he made after the trial.
Since the early May verdict after a two-week trial, Trump has continued to maintain that he never encountered Carroll at the department store and that he didn't know her before she claimed in a 2019 memoir that he raped her.
At trial, Carroll testified for three days, saying Trump sexually attacked her in the midtown Manhattan store's dressing room on a desolate floor near the lingerie section after they had a chance encounter at the store's entrance and flirted with one another as they shopped for a garment for one of Trump's friends. The store is located across the street from Trump Tower.
Trump, 77, did not attend the trial. He said in a social media post last week that his lawyers "due to their respect for the Office of the President and the incredulity of the case, did not want me to testify, or even be at the trial….."
After the trial, Carroll, 79, added new claims to a pending defamation claim and sought an addition $10 million in compensatory damages and substantially more in unspecified punitive damages.
Trump has countersued Carroll, saying he was defamed when she continued to assert after the verdict that she had been raped.
The Associated Press typically does not name people who say they have been sexually assaulted unless they come forward publicly, as Carroll has done.
Meanwhile, a federal judge on Wednesday rejected Trump's bid to move his hush-money criminal case from New York state court to federal court, ruling that the former president had failed to meet a high legal bar for changing jurisdiction. U.S. District Judge Alvin Hellerstein's decision sets the stage for Trump to stand trial in state court in Manhattan as early as next spring, overlapping with the 2024 presidential primary season in what could be a frenetic stretch of legal action as the twice-indicted Republican seeks a return to the White House. Separately, Trump is charged in federal court in Florida with illegally hoarding classified documents at his Mar-a-Lago estate and impeding investigators. Prosecutors want that case to go to trial in December. Trump's lawyers can appeal Hellerstein's ruling to the 2nd U.S. Circuit Court of Appeals in Manhattan. The judge signaled his decision at a hearing on the matter late last month, scoffing at defense claims that the alleged conduct at the root of Trump's charges - reimbursing his longtime personal lawyer Michael Cohen as part of a scheme to bury affair allegations that arose during his first campaign - was within the "color of his office" as president. Hellerstein said evidence suggested that Cohen, who arranged and made some of the hush-money payments, "was hired privately, not under color of any presidential office or related to it." There are invoices showing how much Cohen was paid, "but no proof of what he did," the judge said at the June 27 hearing. Trump, a Republican, pleaded not guilty April 4 in state court to 34 felony counts of falsifying business records to hide reimbursements made to Cohen for his role in paying $130,000 to the porn actor Stormy Daniels, who claims she had an extramarital sexual encounter with Trump years earlier.