Man with screwdriver threatens, attempts to rob delivery man in Kingsbridge Heights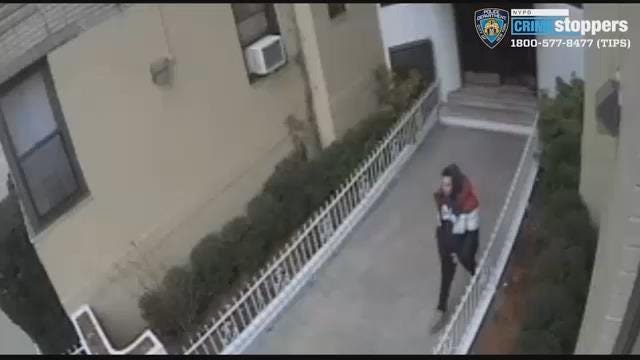 A delivery man was threatened by a man with a screwdriver in Kingsbridge Heights.
According to investigators, the 30-year-old victim was making a delivery at an apartment on Creston Avenue on Feb. 11 around 4:30 p.m.
When he was waiting outside the complex, police say the man in the surveillance video approached the victim and threatened to hurt him with a screw driver and attempted to take the food.
The delivery man managed to run off before the man attacked him.
Police tell News 12 the person they're searching for is between 30 to 35 years old and last seen wearing a blue and red bubble jacket.
Anyone with information is asked to call police.