Mayor de Blasio announces plans to shift funding from NYPD to youth and social services, hire community ambassadors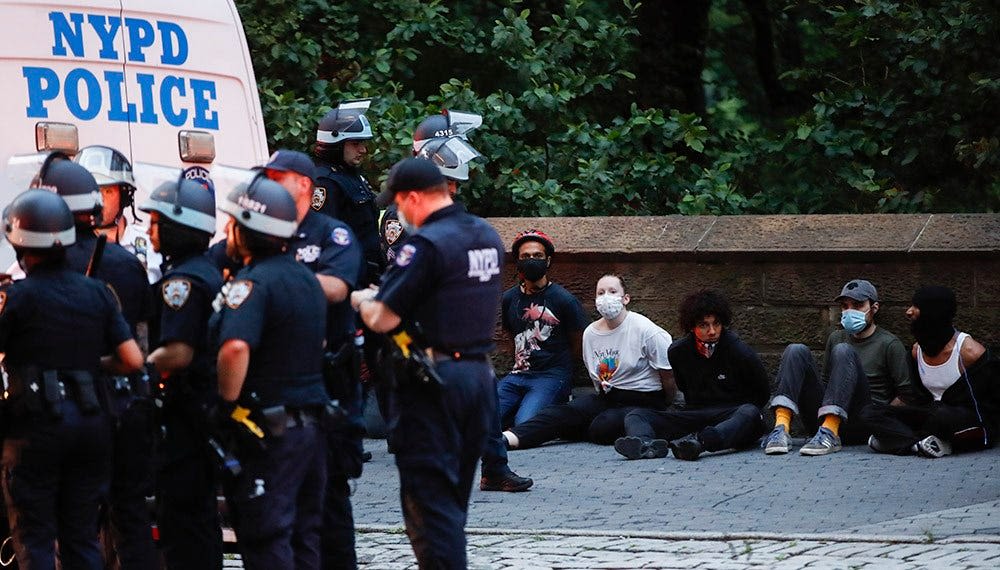 Mayor Bill de Blasio held a news briefing Sunday morning after lifting New York City's curfew and ahead of the Phase 1 reopening that's set to begin Monday.
 BRIEFING NOTES: 
-De Blasio says the city's curfew has ended and he says he hopes it's the last time one has to be enacted. 
-The mayor expressed support for the peaceful protesters and also for the NYPD officers who have been hard at work protecting their right to protest and ensuring safety.
-The mayor discussed several incidents involving officers who were seen on video pushing a protester and pulling down a protester's mask and pepper spraying them. Those officers involved have been suspended without pay.
-The mayor says he's announcing a series of reforms to foster community trust and address policing concerns.
-The mayor says the city will be moving funding from the NYPD to youth and social services. He says the details will be worked out as budget talks continue but says he wants to ensure it will be done in a way that continues to keep the city safe.
-The mayor expressed support for changes to the 50-A law on police record privacy. He said he's waiting to see what the NY Legislature comes forward with, but says he supports transparency. He also spoke about moving vendor enforcement actions out of the NYPD's purview.
-He says the city will hire community ambassadors to work with precincts around the city to bring residents' concerns to the highest levels of the department "to make sure there's a truer, deep connection between police and the community."
PHOTOS: Brooklyn protests over death of George Floyd