Mayor urges protesters not to 'take out frustration' on officers as unrest grips NYC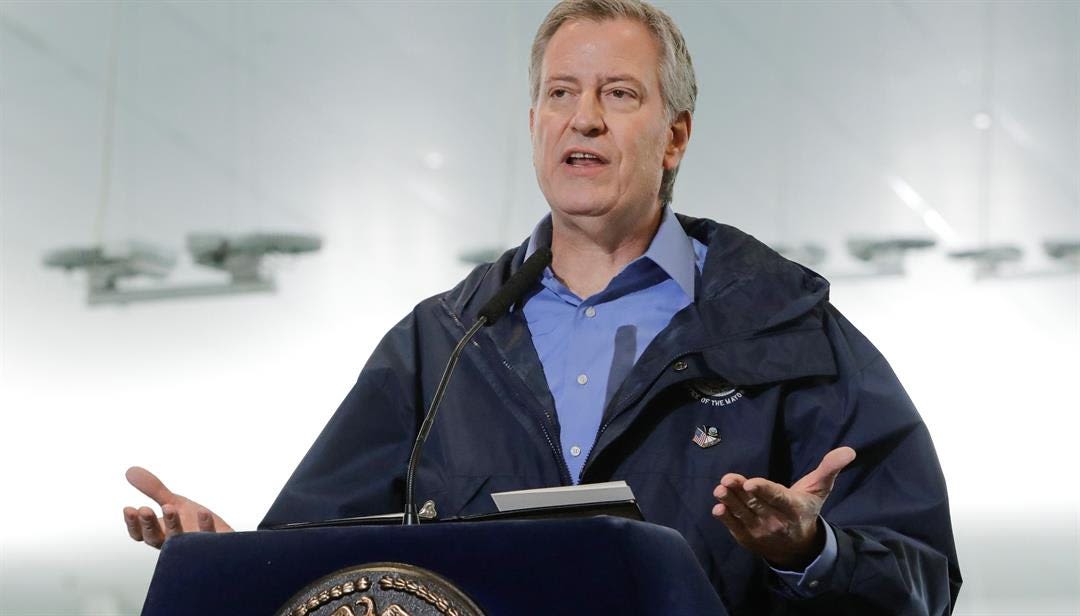 Mayor Bill de Blasio held a news conference in the wake of another night of unrest in New York City over the death of George Floyd, which saw hundreds of protesters arrested and multiple police officers injured. 
BREIFING NOTES: 
-Mayor says there were no major injuries or loss of life reported overnight. He says there was real property damage.
-He says taken as a whole, he saw "a lot of restraint" among the thousands upon thousands of officers who were on the streets yesterday. He says to protesters that they should not take their anger out on the officers.
-He says he also saw things yesterday that need to be done better. He references the video of NYPD vehicles driving into a crowd. He says a full and impartial investigation is necessary. But he says the situation was "created" by protesters who surrounded the vehicle, and he says the situation needs context.
-"We need to understand more about it, and if there's discipline that needs to meted out, there will be," he says about the incident.
-The mayor says the movement include some organized protesters with an 'explicit agenda of violence', from both within NYC and outside of it. 
-De Blasio said he's appointing two people to conduct independent review of these events, Jim Johnson and Margaret Garnett.
-The mayor says there are people on the force who are not a fit for the leadership roles they have, and he pledges to work with community leaders in the weeks ahead to make those changes.
-NYPD Commissioner Dermot Shea says there were some incidents were protests were "hijacked." He says close to 350 arrests made, primarily for minor offenses. He says there were over 30 officers injured, and there was property damage as well. Centralized areas in Brooklyn and southern Manhattan saw most of the disruptive activity, Shea says. 
-The commissioner says he welcomes any outside look into the department's handling of the situations.
-"There are protests and there are mobs," Shea says.
PHOTOS: Brooklyn protests over George Floyd death