Morris Park man's story becomes key point in Ocasio-Cortez speech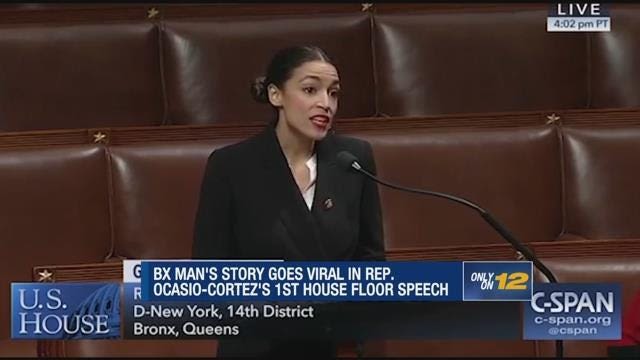 As the government shutdown continues, the story of an immigrant from Morris Park echoed on the U.S. House floor in Rep. Alexandria Ocasio-Cortez's first speech.
That story was about Yahay Obeid, a speech that went viral. Ocasio-Cortez told his story about coming to the United States at 8 years old and dreaming of becoming a pilot.
Obeid has now been an air traffic controller with the FAA for more than 10 years. It was a job that was always stable -- until the government shutdown.
"It takes a toll on every human being so with each day that passes, stress increases...and you hope for the best, you hang in there," says Obeid.
Obeid's financial concerns led him to pick up the phone and call his elected officials. As a deeply involved community member on Community Board 11, the NYPD's auxiliary program and his local mosque, he knew he wanted to do something.
"It was amazing. Talking to [Ocasio-Cortez], I was shocked, she asked me a lot of personal questions to get to know my story, and gave me more than 20 minutes of her time," says Obeid.
The phone call turned into part of Ocasio-Cortez's hammering call to action to President Donald Trump to end the shutdown.
Obeid says the past two years have been hard as a Yemeni immigrant because of the Trump administration's travel ban.
Despite some tough situations in his life right now, Obeid is still grateful for is freedom and the American dream.
"You have to remain positive and hope for the best, and encourage our politicians to do the right thing," says Obeid.