Morrisania street corner co-named for 1950s group The Chantels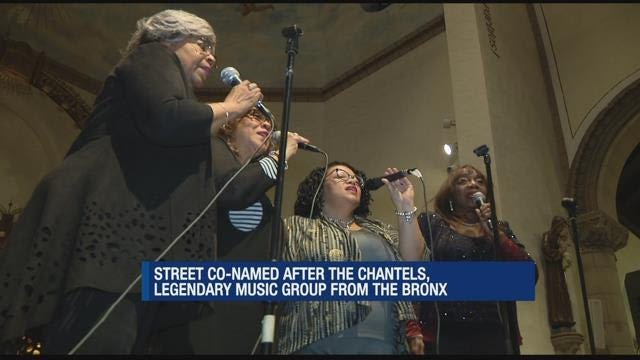 The legendary 1950s all-girl group The Chantels was honored in Morrisania Friday with the unveiling of a new street sign.
Fans and family packed St. Anthony of Padua, the church and Catholic school where The Chantels sang in junior choir. The original members were raised in Morrisania.
Now, the corner of East 166th Street and Prospect Avenue is co-named "The Chantles Hit Record 'Maybe' 1958." Members say the honor is even bigger than being put into the Rock and Roll Hall of Fame.
All of the members live in different areas now but say the Bronx will always hold a special place in their hearts.