#N12BX: Tree removal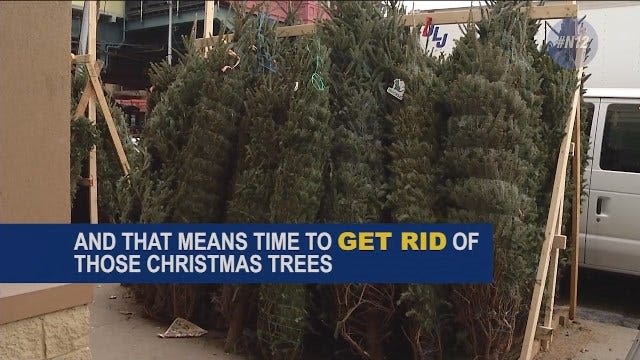 The holidays are over and that means it is time to get rid of Christmas trees.
The New York City Department of Sanitation will be collecting trees starting today.
The collection will continue until Saturday, Jan. 12.
Officials say to make sure all ornaments, tinsel and lights have been removed from the tree before it is placed at the curb.
Trees will then be chipped and mixed with leaves to be recycled into compost for NYC parks and gardens.
Fake trees can be set out next to the regular recycling container if they are mostly metal or rigid plastic.
People can even make their own mulch using the tree's branches by cutting smaller branches and removing the twigs. Then lay a few inches of the trimmings over the soil in the garden or on street trees.
Recycling is an easy and green way to say goodbye to the holiday season.