Northwell Health promotes positivity with 'Hope Tracker' at MSG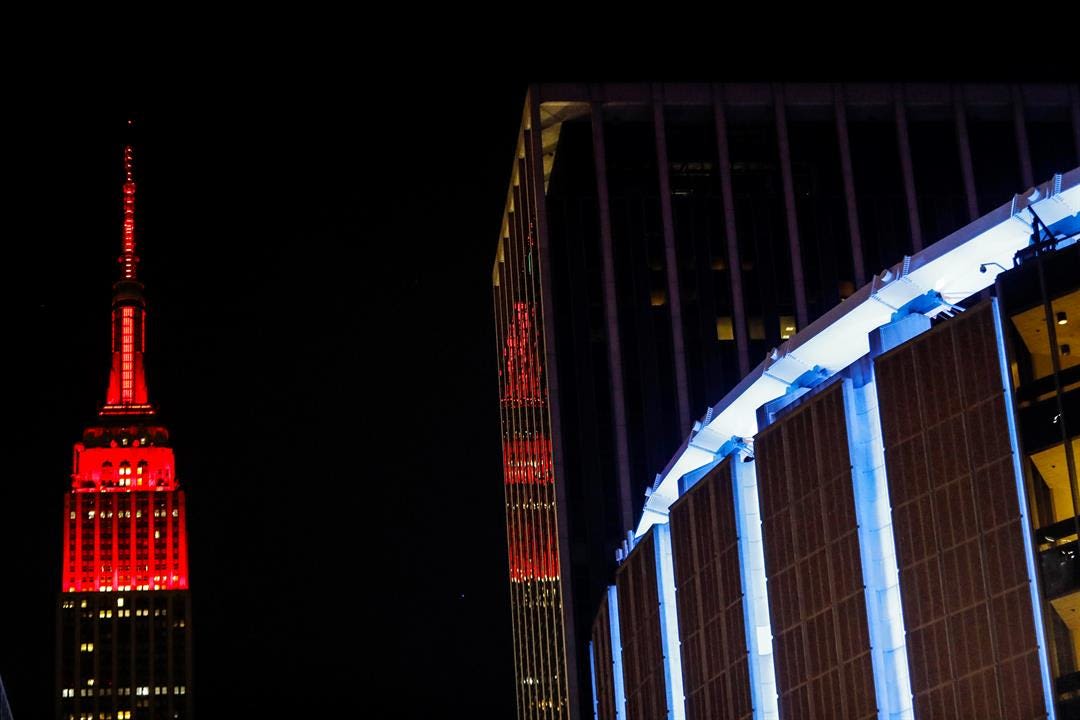 Northwell Health announced it will unveil the "Hope Tracker" at Madison Square Garden.
The Hope Tracker will be an outdoor digital mega board that will highlight the number of patients who have successfully defeated the coronavirus at one of the health system's 23 hospitals.
New York's largest health care provider and private employer, Northwell says it has treated thousands of COVID-19 patients since early March.
As of April 23, nearly 7,200 patients have recovered in the health system's facilities, including more than 1,000 patients discharged at both North Shore Univeristy Hospital in Manhasset and Long Island Jewish Medical Center in New Hyde Park. Lenox Hill Hospital in Manhattan also discharged more than 800 COVID-19 patients.
"COVID-19 is beatable and the Hope Tracker is another way to emphasize that recovery is happening here in New York," said Ramon Soto, Northwell senior vice president and chief marketing and communications officer.
The Hope tracker was developed by the award-winning marketing firm StrawberryFrog and it part of Northwell Health's larger "Information is Healthy, Fear is Not," campaign.