NYC Department of Health slammed for efforts to fight against diabetes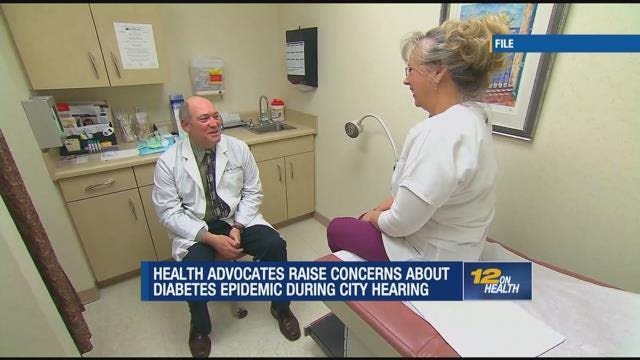 The city's Department of Health was slammed for not doing enough to combat what health officials say is a growing diabetes epidemic at a City Council Health Committee hearing.
Chris Norwood, the leader of Bronx-based agency Health People, delivered brazen testimony on diabetes in front of the committee and described the so-called epidemic as a "public disgrace in public health.
"Unfortunately, it is true. The New York City Department of Health with now a recent report showing one out six adult New Yorkers have diabetes, has never done anything comprehensive, has never made a planning, never done real prevention," says Norwood.
Norwood and others showed their support for Bill 1361, introduced by the committee. It would require the Department of Health to compile a comprehensive report on how it is going to control and prevent diabetes.
Selina Norwood, a Health People employee, is no longer pre-diabetic after learning more about the disease. She says she is now on a crusade to save lives.
The American Diabetes Association reports a staggering 36.2 percent of New York's population is pre-diabetic. Health People says this is why it's pushing for more funding to provide potentially life-saving information to impoverished communities.
The Department of Health is defending its efforts, saying it distributed more than $1 million worth of fruit and vegetables to low-income New Yorkers. They are also looking to work with City Council on four bills, one of which would mandate healthy drink options with kids' meals.
Health People also wants the state to declare diabetes as a public health emergency.