NYC nonprofits request $100M for facility improvements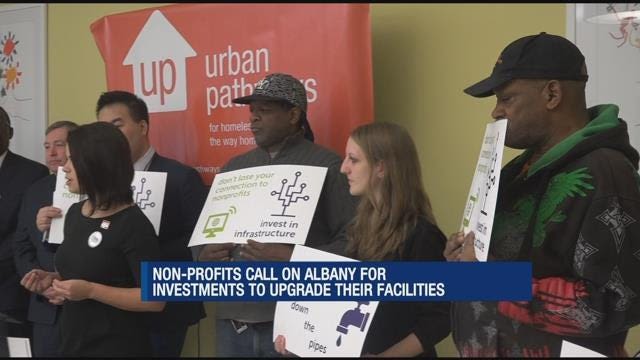 New York City nonprofit leaders are calling on lawmakers for funding that would go to who they call the most vulnerable New Yorkers.
Those nonprofit groups called on elected officials in Albany to make a $100 million investment to keep their facilities intact. 
Robert Offley says he was living in the subway for three years before he linked up with the nonprofit Urban Pathways. He says those facilities that are in need of some work changed his life.
"The work these people do, I really appreciate because I was really down," says Offley.
Frederick Shack, the CEO of Urban Pathways, says funds would go toward leaky roofs and outdated heating and cooling systems.
John Weed, of Bronx Works, says with the amount of clients they serve, they need assistance to keep up.